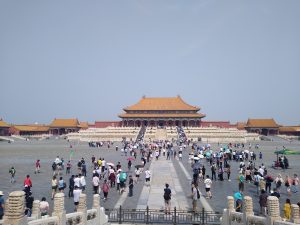 毫無疑問,今年的一個極大亮點是去旅行的機會。從摩登,國際化的上海和有豐富歷史的洛陽到得天獨厚的雲南和以西湖著稱於世的杭州,我去了很多難忘的地方。讓我印象最深刻的地方是舉世聞名的張家界。看見在張家界取景的《阿凡達》之後,決定想去親眼觀賞那裡獨一無二的風景。在我看來,張家界猶如夢中仙境,真是人間天堂。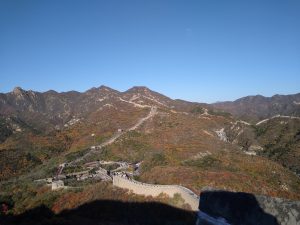 A big highlight of this year has undoubtedly been the chances to go traveling. From modern, international shanghai to Luoyang with its rich history, from Yunnan which has been blessed by nature to Hangzhou which has been made so famous due to its West Lake, I have been to lots of unforgettable places. The place that has left the deepest impression on me is world famous Zhangjiajie. After seeing the film Avatar which is filmed in Zhangjiajie, I decided I wanted to see in person this unique scenery. In my opinion, Zhangjiajie seems heavenly and otherworldly.
今年我主要目標是提高我的中文水平。我覺得我達到了這個目標,獲得突飛猛進的進步。一年前,讀一本中文小說讓我覺得很吃力,但現在成為我的一個放鬆心情的習慣。在我看過的作品當中,我最喜歡的是三毛的《撒哈拉的故事》。在這本小說,作者講許多從她住在撒哈拉沙漠時期的故事,描述當地人的風土人情,打開讀者對北非生活和文化的眼界。現在我將注意力集中在寫作更上。現在最讓我頭痛不是寫正確的中文句子,而是寫更自然,更高雅,接近母語者的句子,所以我會每天練習。中文有句老話說'學如逆水行舟,不進則退',跟熟能生巧的意思有點像。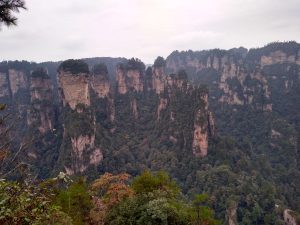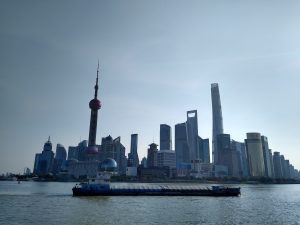 The main goal for this year has been to improve my Chinese. I believe I have realized this goal and made some marked progress. Reading a Chinese novel a year ago felt like really hard work. Now I'm in the habit of doing it to relax. My favorite Chinese work of literature is San Mao's "Stories from the Sahara". In this novel, the author tells some stories from when she lived in the Sahara. She describes local habits and customs and opens the reader's eyes to North African life and culture. At the moment I am focusing my efforts on writing. What I find trickiest is not so much writing in correct Chinese but rather in writing more natural, elegant sentences that are closer to those of a native speaker. I've been practicing this every day. Chinese has a saying that studying is like rowing upstream and that if you are not making progress then you are going backwards. It's a bit similar to practise makes perfect. 
今年的另外一個亮點是交許多中國朋友。到了中國之後,我盡力融入中國文化,花很多時間跟母語者相處,練習說中文,多瞭解當地文化,真是一舉兩得。我覺得密切的朋友可遇不可求,所以我很幸運交不少好朋友。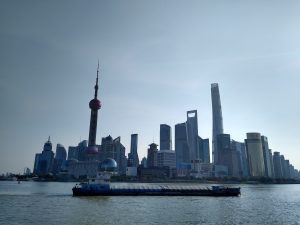 Another highlight of this year has been making lots of Chinese friends. After arriving in China, I did my best to immerse myself in Chinese culture and spend lots of time with native speakers. By doing this, I could practise my Chinese and learn more about local culture. It really is killing two birds with one stone. I don't think you can seek out close friends but rather you meet them by chance. As such, I am very lucky to have made quite a few good friends.
總之,今年充滿了各種了不起的體驗。我希望在將來我會有更多住在中國的機會,因為今年一定是我一生最難忘的一年。
Overall, this year has been full of all sorts of amazing experiences. I hope that in the future I will have more opportunities to live in China as this has definitely been the most unforgettable year of my life so far.