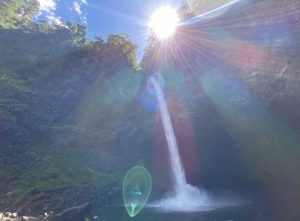 In October 2020 I left the UK to spend six months working as a Conservation Education Intern at Wild Sun Rescue Center in Costa Rica for my Year Abroad. My internship wasn't paid, so I'd accepted that I would be living a frugal life and would just explore the area around where I was working.
However, receiving the John Speak Scholarship changed my entire experience as I was able to visit many of the most beautiful places in the country and delve deeper into Costa Rican culture.
Living in a tiny Costa Rican fishing village in the midst of the COVID-19 pandemic was a very unique experience, and despite the difficulties I and many others faced as a result, I believe overall it was a blessing in disguise. Usually there are many tourists from the United States and many other countries all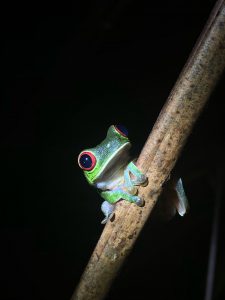 over Costa Rica, but as a result of the travel bans heavily limiting who was allowed into the country, I was able to fully immers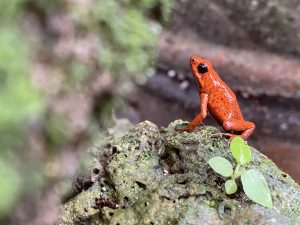 e myself in the culture of the country, as well as the Spanish language. I feel much more confident in my understanding and use of Latin American Spanish and hope my improved fluency will be apparent in my upcoming final year of my degree.
The main reason I wanted to work in the field of conservation in Costa Rica was because the government is at the forefront of efforts to protect the country's natural resources. This greatly contrasts with the attitude of many other countries, in which environmental protection groups have to lobby the government in order to persuade them to prioritise combating climate change and deforestation. The Costa Rican government channels funds from a fuel tax, car stamp duty and energy fees to pay for nature reserve management and environmental services like clean air, fresh water and biodiversity protection. Landowners are paid to preserve old-growth forests and to plant new trees, and as a result, forest cover has risen from 24% in 1985 to close to 46% today. When one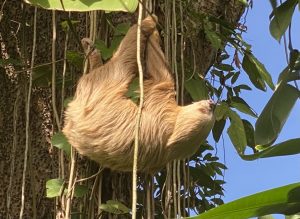 considers that 20% of the Brazilian Amazon rainforest has disappeared since 1970, this is incredibly impressive.
Nevertheless, there are still issues arising as a result of Costa Rica's rapid development. One of the most common reasons for animals being brought into the rescue centre where I was working was electrocution. Costa Rica's demand for electricity has increased exponentially in recent years, and as a result ICE,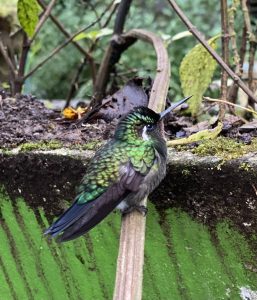 the Costa Rican equivalent of the National Grid, has had to quickly and cheaply construct new power lines to meet this need. These cables should have been insulated and placed underground, but due to a lack of public funding a large number of uninsulated cables now run through the rainforest, where animals confuse them for branches and use them to move from tree to tree. This often results in devastating injuries or death for the animals,so rescue centres such as Wild Sun are working hard to raise money to pay for cable insulation. In the future I would love to work at the forefront of the efforts to combat this issue, so Costa Rica can develop more sustainably and safely for its wildlife.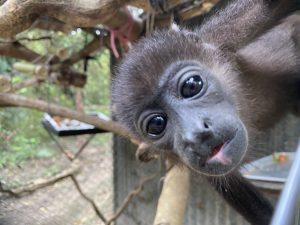 When I wasn't working, my scholarship allowed me to travel all over the country to visit some of the most beautiful spots of natural beauty in the world.
I stood under a 60m waterfall in La Fortuna, ziplined over the cloud forests of Monteverde and watched a mother and baby humpback whale breaching off the coast of Paquera. I encountered hundreds of different species, from sloths and squirrel monkeys to tamanduas and tapirs, during visits to national parks in Manuel Antonio, Cahuita and Drake Bay, and also in the trees in front of my house as I ate breakfast each morning. I watched smoke billowing out of a volcano in Arenal, went scuba diving with sharks off the coast of Isla del Caño and stayed up all night watching a meteor shower in Montezuma. Through all of these experiences I not only greatly improved my Spanish, but also developed a much deeper understanding of Costa Rican culture and the country's pura vida philosophy.
I can safely say that without receiving the John Speak Scholarship I would never have been able to have these experiences, and I am indebted to the Trust for giving me the opportunity to live life to the fullest during my time abroad.