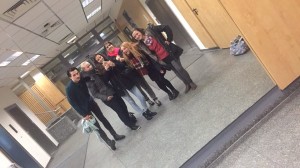 My name's Ellie Winstanley and I am a 21 year old language student in Manchester, although following my period abroad I am currently living in my home town of Worcester. For the German side of my year abroad I spent 4 months in Berlin working in a nursery.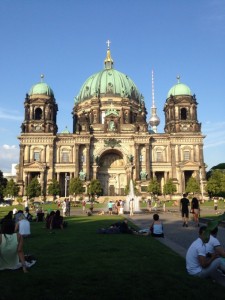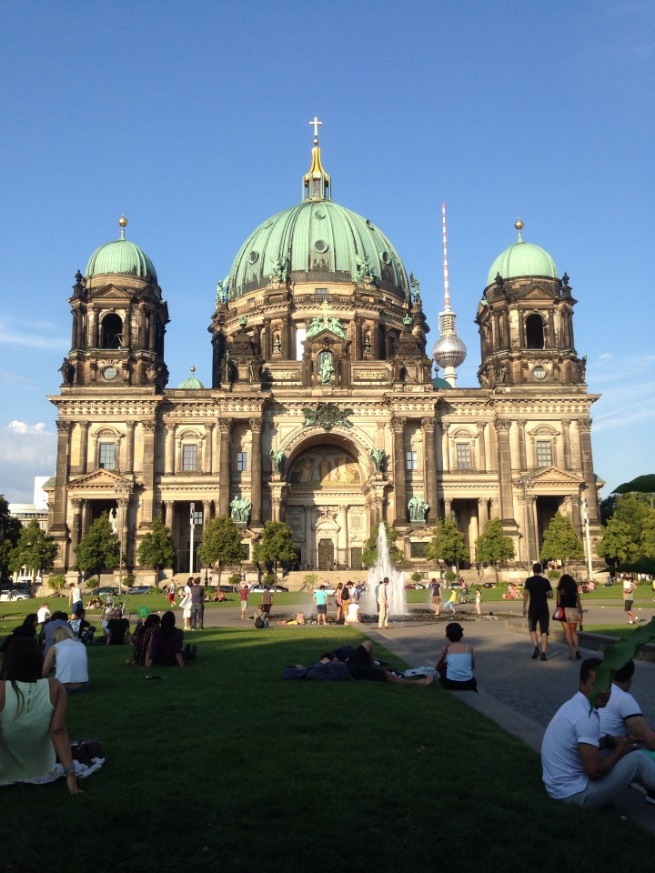 In late August I travelled to Berlin. My first week in Berlin was spent doing a German language course and my accommodation a homestay, which meant that as soon as I arrived in Germany I had to speak German. The language course itself didn't provide new information that I hadn't learnt in University, but it meant that my brain adjusted to hearing and thinking in German, and it allowed me to ask people currently living in Berlin for advice on things such as transport.  I also made friends from across Europe who stayed in Berlin for a while, with whom I could practice my German.
In my first week I was under pressure from work to find a flat (as I couldn't sign my work contract without a German address), so I frantically looked for a flat using "WG-Gesucht". Luckily after four days, I found a flat in a central location in Berlin with two girls and one boy (all German speaking). Living with German speakers was at first very difficult, and in some ways isolating, as I found it very hard to understand quick speech, and was lacking in everyday vocabulary. However, after a few weeks I became friends with my male flatmate, who was very patient with my German, and often invited me to do things with him and his friends (real Berliners).  I also became friends with my flatmate's cousin, a Syrian refugee. As he didn't speak any English, and me no Arabic, we had to communicate in German, which helped us both a lot.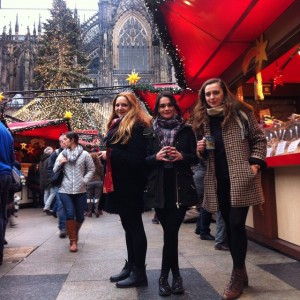 During the seventeen weeks of my John Speak Trust Scholarship I volunteered in a nursery, in which there were kids aged 1-6. My task was to play with the children and assist the nursery nurses with everyday tasks, such as food time, changing time and sleep time. Although this isn't a career path I'd like to pursue in the future, I feel it was perfect for learning the language, as the children could not yet speak any English and all of my co-workers were German, I could experience how they communicated together. It was also very interesting to work with the younger children and see how their language was starting to develop, and how they would often make grammatical mistakes as they were learning. I would say most of the barriers that I encountered were at work, at first I felt very out of my depth as I was not only lacking in basic vocabulary, but the specific vocabulary needed for a nursery. One particular situation I remember was when a child vomited in their sleep and I had to tell a senior member of staff, but I didn't know how to say this, so I just used hand gestures to express this! I often found that it would help to make hand gestures, and people would repeat the words back to me, which was an excellent way to learn.  In the last few weeks of my placement I found it much easier to express myself, and I could communicate much more without thinking.
The money from the John Speak Trust Scholarship allowed me to travel to Hamburg, Munich, Cologne and Switzerland.  Not only was it fun to travel to these places, but also I was able to practice German and experience the different accents and dialects in Germany.
I currently have one and a half years left of study at the University of Manchester, six months of which I will spend studying in the south of Spain, and one year of which studying back in Manchester. I hope to pursue a career in translation when I'm older, living in the United Kingdom. Since returning home, I have used my German as I have been in contact with people that I met in Germany, but I have also been reading in German, which is noticeably a lot easier following my time abroad.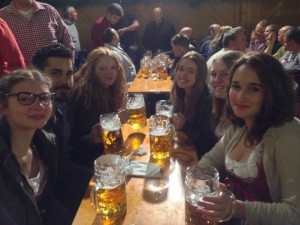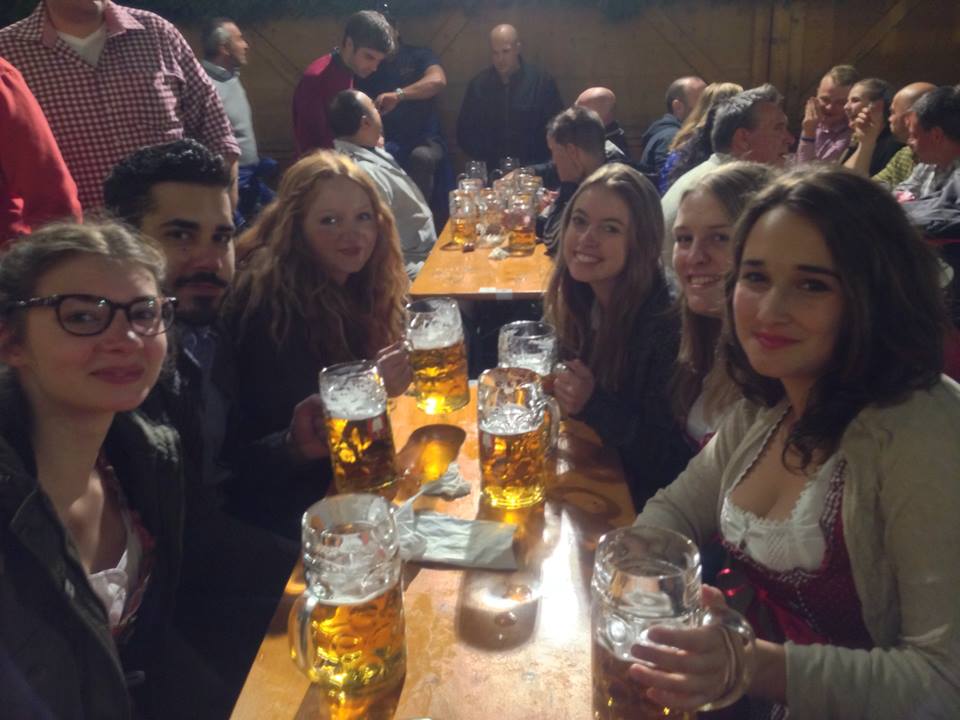 I would definitely recommend the John Speak Language Trust to anyone wanting to spend a period of time studying abroad.  The Scholarship allowed me to volunteer in Germany, as I otherwise wouldn't have been able to afford to pay rent, which significantly improved my language. I also found writing my monthly report very useful, as I was able to practice my German writing skills, which I unfortunately didn't often have to opportunity to do whilst in Germany.  I noticed that with each report that it became easier to write in German.
Eleanor Winstanley