The year was 1960, I was nineteen years old, working in the wool trade for the family business, Kassapians (Combers) Limited.  I applied for a John Speak Trust Scholarship to finance a six month study/voluntary working trip to France to improve my French and broaden my horizons.
Unfortunately I had experienced a rocky start on the long journey from Bradford to France (via London) having arranged to meet a friend at Earls Court but unfortunately took the wrong tube train upon arriving in London and subsequently got lost!  Fortunately I managed to find my way to our arranged meeting place just in time – not the best start to my adventure.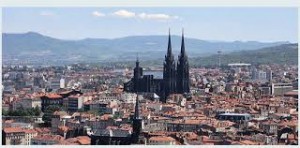 I was fortunate to have an Aunt living in France who welcomed me upon my arrival and who I regularly visited during my time abroad. Whilst in France I initially stayed in a hotel and later with a French family in Clermont-Ferrand, an area governed by the factory Michelin.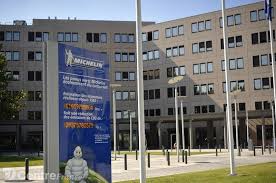 As well as studying French, I worked long hours (voluntary) six days a week for a travel agency and spent many evenings at the University where the food was cheap and making many new 'international' friendships.
During my time in France (as a condition of my Scholarship) I had to send monthly reports to the Chamber of Commerce written in French.  Once approved, I would receive a small financial contribution towards my board and minor expenses. I believe the Trust still uses the same system today.  In addition, I was also fortunate to receive some financial help from my parents.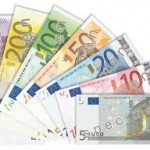 In addition to learning to speak French fluently, I experienced a totally different culture and way of life. I met many different kinds of people and formed numerous new international friendships.  I learnt that socially the French were much more outgoing than the English with very elaborate tastes in fine dining and wine. This was a very new and exciting social aspect that I fully embraced during my scholarship.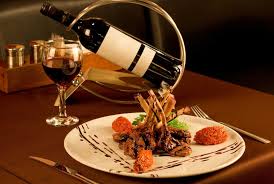 Whilst abroad I kept in regular contact with my parents, family members and friends by letter (copies of which I still cherish today).  Occasionally I would receive a phone call but this was a very rare occurrence due to the cost.  I was also lucky to receive a short visit from my parents. I missed them very much so it was wonderful to see them after spending several weeks away from home.
Six months seemed like a short space of time to learn a new language, culture and experience new friendships, but within that time I learnt a great deal.
I would certainly encourage language students to apply for a Scholarship.  The experience has provided invaluable in my work, career, social life and also allowed me to grow as a person.  I have held four Directorships throughout my career and will always be grateful to the Trust for providing the opportunity to travel, learn another language and for the opportunities this opened up for me.
I am very pleased that the Trust continues to assist our language students of today providing many with an opportunity to learn, speak and write a foreign language in an environment I personally believe to be much more beneficial than a classroom.
Anthony Kassapian