I began receiving the John Speak travel grant in September 2016, when I began my third year abroad in China as part of my university degree.
As there is very little in way of any other monetary help for students choosing to study abroad, especially in this part of the world, it was with great delight that I discovered this grant. It has allowed not only myself but several other students in my department be able to more fully enjoy their time abroad, without the weight of financial worry.
Being given this grant enabled me to make the most of what is a crucial period for my language learning. Having the opportunity to experience the complete language immersion of living and studying in Beijing, I have been able to deepen my understanding and knowledge of this language, and accelerate my progress in all four key language skills. I am now able to communicate in a way I could never have thought of at the beginning of my university programme – from opening a bank account to moving house, I have grown in confidence and accuracy in my use of the language.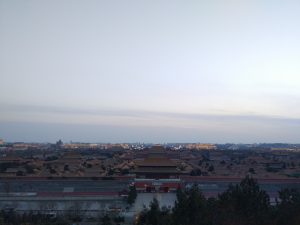 Equally importantly, this has also been an invaluable chance to experience life in a completely different culture to my own, and this grant has allowed me to more fully explore the many different sides to China. Living in an international city such as Beijing, I have learned a vast amount about the the way of life, customs, dialects, and range of cultures and ethnicities which populate this continent sized country. However as the students who went before us advised us, it is the opportunity grants such as this give to do some travelling around this country which change your perceptions of and offer a much more comprehensive understanding of China today. From travelling to the up-and-coming mega city of Chongqing, where the millions of residents speak an almost incomprehensible mixture of Mandarin and local dialect, to braving temperature of minus 20 to visit the northern city of Harbin which felt more Russian that Chinese, I have been constantly impressed by the diversity of this vast country.
In the future, I plan to work in international relations or diplomacy, if possible focussing on the relationship between China and England. If there is one thing I have learned this year, it is that there is still a lack of complete understanding and knowledge of the other country from both sides, and I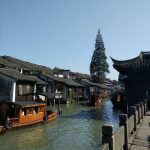 would like to work to help what is a very promising relationship progress further.
For being afforded this opportunity, I would like to thank the John Speak Trust.
Regards,
Sinead