My name is Imogen Page-Jarrett and I have just finished my year abroad in Beijing, China. The past year would have not been quite the same incredible experience without the assistance of the John Speak Trust, and I would first and foremost like to thank them for their consistent help and support.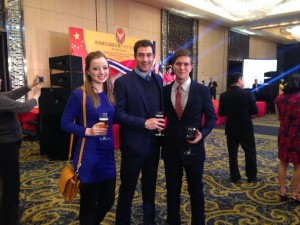 My home university, the University of Cambridge, runs a one year exchange programme with Peking University for all third year students. This programme offers courses in modern and classical Chinese, translation, writing, newspaper reading as well as Chinese literature. It was really fantastic to be a part of a truly international student body at the School of Chinese as a Second Language, with students from all over the world coming to Beijing to learn Chinese.
Originally from a small countryside village in the East of England, seeing the sheer scale of Beijing was a big shock to me. We were based in Wudaokou, a student area full of hustle and bustle, neon lights, bars, KTV parlours, shopping centres and of course, traffic jams. I soon discovered Beijing is a city where, if you are willing to face the crowds, you can do, see and eat pretty much anything you should fancy. It's a city teeming with possibility. I shared a flat with my classmate, a Chinese friend and several different international students over the course of the year.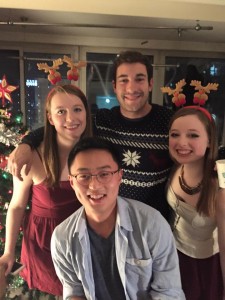 The freedom extended way beyond the capital. Although China does not yet have many budget airlines, its bus and train services are some of the most extensive in the world and well subsidised by the government. This means travelling around this huge nation is cheap and relatively care free, as long as you plan in advance.
With the help of the scholarship from John Speak, I have been to the fishing villages in Xiamen on the south coast, celebrating Chinese New Year with a local family to the sound of firecrackers exploding outside the door. I have drifted in a bamboo raft down the Yangtze river surrounded by rice paddies and craggy mountains. I have seen a panda with my own eyes in Sichuan, and held a snow fox in my arms at the Ice and Snow Festival in Harbin.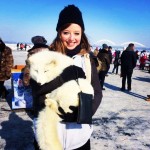 I have wound my way from the old town of Dali to the remote Shangrila on the the Tibetan border. I have swam in the ocean in Qingdao, strolled along the bund in Shanghai, and felt the magic of the sparkling fairy lakes near Jiuzhaigou National Park, not to mention stood in awe of the sheer slopes of Tiger Leaping Gorge and the snowy peaks of the Jade Dragon Snow Mountain in Yunnan. And that's not to mention the amazing food!
Aside from having fun, I also had the opportunity to intern during my year abroad. For 9 weeks I was made part of Daimler China's CEO Office. The internship involved statistical analysis, proofreading and drafting of emails.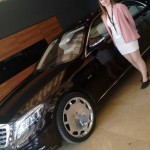 Mainly, however, I was responsible for organising internal events for the finance department. My boss was German, but almost all of my colleagues on the work floor were Chinese. This was a great chance to learn about the Chinese workplace and some of their office practices (which were usually highly bureaucratic!). It was also a huge insight into how Chinese customers' wants and needs differ to European ones, as well as Asian automobile trends. For example, I learned Daimler's truck sales are declining. This is interesting because it reflects the fact the construction sector there is slowing down. In turn, this tells us the Chinese economic boom is no longer progressing as rapidly as before.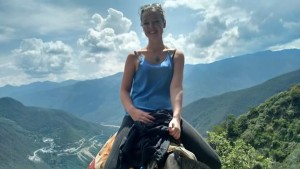 Of course, I experienced some barriers to living in Beijing. I would say my primary concern was the air pollution. Considering London's pollution never exceeds 60 PM 2.5, it's hard to believe Beijing often reaches 200, and in winter can climb to even 1000! Being a minority in a foreign country can also be a challenge. Due to the comparatively few numbers of foreigners in China, you will always stand out. It is sad for me to accept that however long I live there, however good my Chinese may become, I will always be considered an outsider. From time to time, the sheer number of people and the scale of the city was very tiring. I hate to think back on how much time I spent on the subway or in traffic jams.
In the future I plan to return to Beijing or Taiwan to complete a masters in Chinese law. I hope to eventually find a job working in China and definitely plan to be in Asia long term.
I would thoroughly recommend the John Speak Trust to anyone planning an experience abroad. The financial assistance and constant advice and support really enhanced my experience. Again, I cannot express my thanks enough.