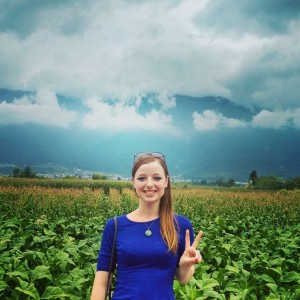 云南第一章-昆明到大理
北京炎炎,家人就来了中国,赶紧逃跑到凉快的云南来了,我们都没见过的神秘的省。云南位于中国的西南部,与越南、老挝、缅甸接壤。云南也是印度与中国大陆之间的重要路径。因此,这里就是不同文化的大熔炉。另外,这里还是中国小数民族最多的地方。有15个少数民族为云南特有,这15个民族包括:白族、哈尼族、傣族。估计你之前不知道中国一个省会有这么多不同的民族呢!全省气候有热带的类型。目前雨季已经来到了。云南的热带水果不少,比如龙眼、荔枝、杨梅、甘蔗、石榴、菠萝、芒果等等。极为新鲜,极为甜蜜。还有一些名称我不清楚的奇怪特产,照片可以看看。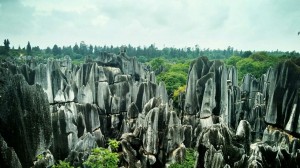 我们来云南玩十天,从昆明游到大理、丽江、虎跳峡,最后参观香格里拉。没错,是香格里拉。但不是历史上的神秘城市。本来这个地方名为中甸,几年前当地政府为了发展旅游业而改成香格里拉这个名字。这个报告讲的是我们在昆明及大理的旅行。
昆明是云南的省会,所以人口巨大,今年达到690万。我家人以为云南只有乡下,没想到有这么城市化呢!昆明对我们来说主要是中途站,只有一个地方特别想参观,那就是石林风景区。云南石是世界地址公园。大约在2亿多年以前,这里是一片汪洋大海,沉积了许多厚厚的大石灰岩。经过了后来的地壳构造运动,岩石露出了地面。约在200万年以前,由于石灰岩的溶解作用,石柱彼此分离,又经过常年的风雨剥蚀,形成了今天千姿百态的石林。
据传说,云南有个彝族姑娘叫阿诗玛,她聪明美丽,与小伙阿黑相爱。头人的儿子阿支贪婪阿诗玛的姿色,到她家去逼婚,被拒绝了。阿支父亲趁啊黑去远方牧羊的机会,将阿诗玛劫走并强迫她与阿支成亲,阿诗玛誓死不从,被鞭打后关进了黑牢。阿黑闻讯,日夜兼程赶来救阿诗玛,他和阿支比赛对歌、砍树、撤种,全都赢了阿支。他父亲恼羞成怒,指使家丁放出三只猛虎扑向阿黑,被阿黑三箭射死了,并救出了阿诗玛。狠毒的父子不肯罢休,勾结崖神,乘阿诗玛和阿黑过河时,放洪水卷走了阿诗玛。十二崖子的应山歌姑娘,救出并使阿诗玛变成了石峰,变成了回声神。这是石林形成的民间传说。
石林好气派,让我想到阳朔的岩溶地貌,真的独一无二。每次拐角一片新的风景出现,千姿百态的石峰,还有安静绿绿的水池。那里还可以穿穿阿诗玛的衣服!下面照片可以看看我穿着.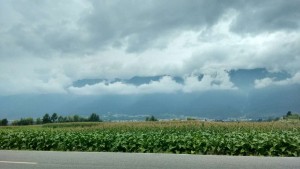 与昆明不同的大理,其古城至今还保存下来。中国现在很少有小镇保存真正的古城,但大理的城墙、东西南北的城门、窄窄的老街道今天都能看得到。因大理举世闻名,游客不少,所以大道上当然出现了许多旅行商店,产品品质不好,大部分都是假的,但在不寻常的小街上,还能看到当地人很久没有改变的生活节奏。登上南门,能看到古城全景,矮矮小房的屋顶,远方有苍山和洱海,蓝天白云,令人难忘的情景。
今天放弃了城市,则去了碧翠的洱海。湖水一望无际,真似海洋一般。我们全家租出自行车绕着洱海走。湖边长着多节疤的树,天空映出其轮廓,远方背景为黑黑的苍山,浮云遮盖着山顶。洱海环路上有几百个小村庄,向门口里看看就发现村民的生活:做饭、打麻将、盖楼、打扫。路边的稻田还有人种地,风景让我想起东南亚的田野。除了不少的游客,这一天真的感觉体验到中国农村的生活方式了。
我们下一站是丽江,明天坐火车过去。全家人都勃勃期待云南的其他地点。我下个月要把云南之旅写完!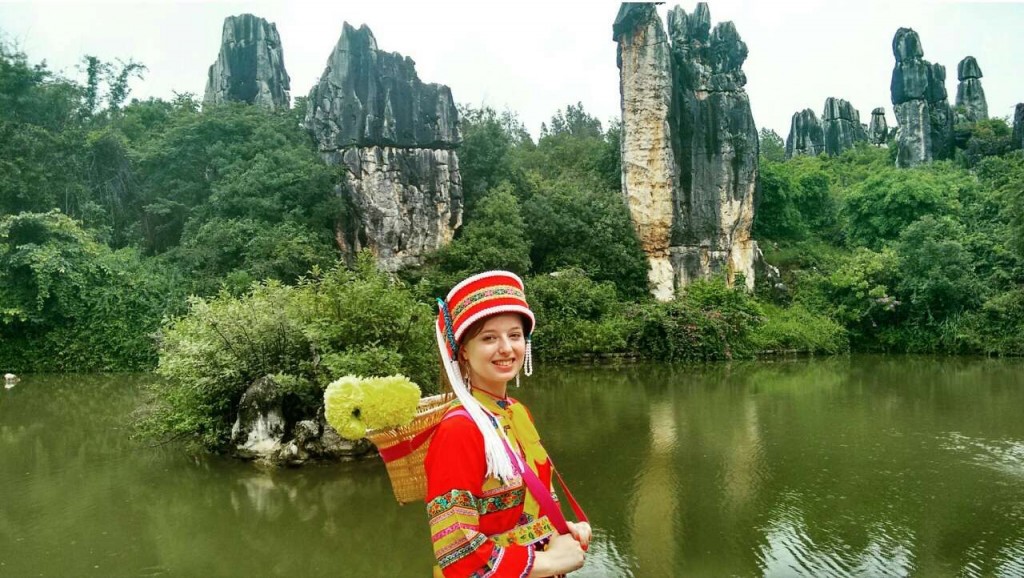 Yunnan Part 1 – Kunming and Dali
When Beijing was scorching hot my family arrived in China.
Quickly we escaped the heat by travelling down to cool clear Yunnan Province, a place none of us had ever been before.
Yunnan is in the South West of China, bordering Vietnam, Laos and Myanmar. Yunnan is also an important route between India and China, so it can be considered a melting pot of different cultures here. Moreover, Yunnan is the capital of China's ethnic minorities. There are fifteen here alone, including the Bai, Dai and Hani peoples. I bet you didnt know one province could be home to this many different ethnic groups! The climate here is tropical, and it's currently rainy season. Due to this, there's a lot of different tropical fruits around, including logan berries, lychees, bayberries, sugarcane, pomegranate, pineapples and mangos, all of which are incredibly fresh and sweet. There are also a few stranger kinds I still can't name but you can look at pictures of.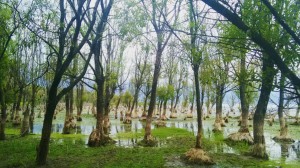 We're staying in Yunnan for ten days, traveling around Kunming, Dali, Lijiang, the Tiger Leaping Gorge and Shangrila. Yes, there is really a place called Shangrila here, but its not the place of myth and legend. It used to be called Zhongdian until a few years ago when the local government changed the name to encourage tourism. This is just chapter one of our journey, describing what we saw in Kunming and Dali.
Kunming is the capital of Yunnan, so it has a pretty sizeable population. It's Currently around 7 million. Prior to coming here, my family thought it was all going to be quite provincial, and were quite shocked by how urbanised it is! Kunming is really just a stop off location for us. The only place we really wanted to visit in the vicinity was the Stone Forest, which is a UNESCO world heritage site. Roughly 2 billion years ago it was all ocean, where overtime thick limestone deposits were made. Following tectonic movements in the earth's crust, the limestone revealed the earths surface underneath. Around 2 million years ago, the limestone divided into columns due to erosion by many years of wind and rain. These gradually became the Stone Forest we know today.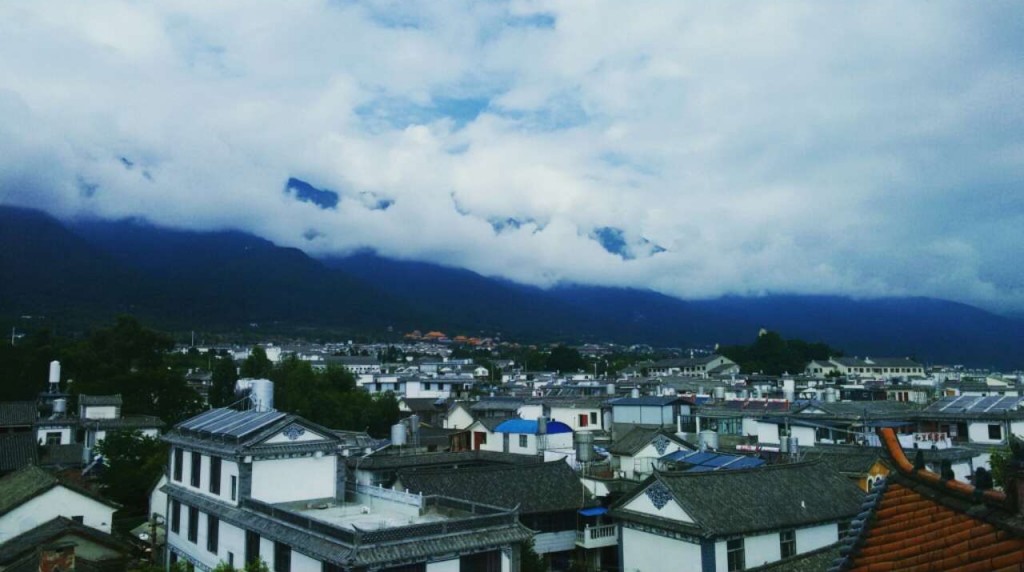 According to local legend, there was once a girl called Ashima, a Yi minority girl from Yunnan. She was both intelligent and beautiful, and was in love with a boy named Ahei. The son of the local tribe Azhi coveted Ashima for her good looks, and went to her home to try and force marriage with the girl. He was rejected. Azhi' father took advantage of when Ahei was away tending his sheep herd, and had someone kidnap her and forced her to marry Azhi. Ashima vowed to die rather than obey their orders. She was then beaten and thrown into prison. When Ahei heard of what had happened, he did not stop day and night in his rush to save his lover. He had a competition in singing, chopping down trees and sowing seeds with Azhi, all of which he won. His father was outraged, and ordered three terrible tigers to be unleashed on Ahei, all of which he shot down, before saving Ashima. The evil tribe chief would not give up, however, and teamed up with the cliff gods. When Ashima and Ahei were crossing a river, they let loose a flood which washed Ashima clean away. The songs of the twelve shored managed to save her and changed her into a stone peak and a goddess of echoes. This is the folk tale about the formation of the stone forest.
The stone forest was really impressive. It made me think back to the karst landscape I saw in Yangshuo.
Really unique. Every time you turned a corner you would find a new scene completely different to the one behind you. The stone pillars knotted and winded in a thousand different shapes. There were also peaceful lakes and ponds interspersed. There were also women who let you try on Ashima's clothing. You can see me wearing it in the photo!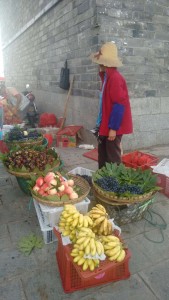 Dali is very different to Kunming. Much of its old town is still preserved today, which is uncommon for most towns in China. You can still see the city walls, and all four city gates, in between being multiple narrow winding streets. Because Dali is well renowned as a tourist destination, it's pretty busy at this time of year, and there are a lot of touristy shops selling knock off goods in the centre. However, if you get off the beaten track you can still catch a glimpse of the rhythm of old city life. We climbed up the south gate, where you could see the whole city laid out. The low rooftops, Mount Cang and lake Erhai in the distance, framed by blue sky and white clouds. It was unforgettable.
Today we left the town and went to the emerald lake Erhai, which stretches as far as the eye can see. It really lives up to its Chinese name which means the Er sea! We rented bikes and set off around the shore, where lots of gnarly trees are growing, silhouetted against the sky. Black Mount Cang is behind the lake, its peak wreathed in cloud. There are around a hundred small villages lining the lake shore. In their doorways you catch a glimpse of village customs, with people cooking, playing Majiang, building and cleaning. There are also paddy fields along the way with people farming the land. The sight reminded me a lot of South East Asia. Apart from the tourists, today felt like quite an authentic experience.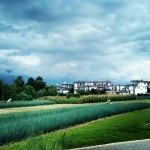 Our next stop is Lijiang, where we are getting the train tomorrow. Everyone is really excited for the rest of the trip. I shall be writing about that next month!