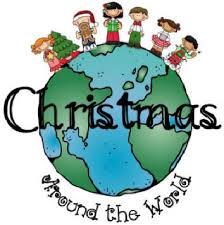 France – France is widely known for its food and delicacies. People in the Provence region even go so far as to serve a sumptuous feast of seven main courses and 13 desserts at Christmas!  Among the most popular festive dishes are: Fougasse (pancakes), nougat with honey and pistachios, pumpkin pie and dried fruits.
Italy – In Italy many children get two sets of gifts – one on the 24th of December and a larger gift on the 6th of January. On this day, Italians celebrate Epiphany Day and according to popular belief, a witch called La Befana arrives in the night to fill good children's stockings with sweets, while naughty ones get chunks of black coal.
Japan – In Japan, Christmas is considered the "Festival of Love". It is not uncommon to see couples spending a romantic evening together, while singles will be out partying and looking for the love of their life.  Christmas is more of a time to spread happiness rather than a religious celebration. Christmas eve is often celebrated more than Christmas Day. Christmas eve is thought of as a romantic day, in which couples spend together and exchange presents.
Spain – Christmas in Spain gets off to a rather peculiar and unofficial start on Dec. 22nd when children from San Ildefonso School can be heard calling out the numbers and prizes of theLotería de Navidad, which is likely the most followed Spanish lottery during the entire year. In Spain, when you hear the melodic sounds of the prize draw on the radio, you think: "Christmas time has arrived".
China – Christmas is treated more like Saint Patrick's Day or Valentine's Day. That is, it's a light-hearted day for going out and being with friends, not for staying in with family, as we do in the West. Typical ways to celebrate include seeing a movie, going to a karaoke bar, or shopping. China Daily says Christmas Eve is the biggest shopping day of the year. Young couples often treat it as a romantic day. Ice skating and amusement parks are popular destinations.
Germany – A big part of the Christmas celebrations in Germany is Advent. Several different types of Advent calendars are used in German homes. As well as the traditional ones, there are ones made out of a wreath of Fir tree branches with 24 decorated boxes or bags hanging from it. Each box or bag has a little present in it. One candle is lit at the beginning at each week of Advent.  Christmas Eve is the main day when Germans exchange presents with their families.
Christmas traditions vary from country to country. Elements common to many nations include the installing and lighting of Christmas trees, the hanging of Advent wreaths, Christmas stockings, candy canes, and the creation of Nativity scenes depicting the birth of Jesus Christ. Christmas carols may be sung and stories told about such figures as the Baby Jesus, St Nicholas, Santa Claus, Father Christmas, Christkindl or Grandfather Frost. The sending of Christmas cards, the exchange of Christmastime greetings, observance of fasting and/or special religious observances such as a midnight Mass or Vespers on Christmas Eve, the burning of a Yule log, and the giving and receiving of presents. Along with Easter, Christmas time is one of the most important periods on the Christian calendar, and is often closely connected to other holidays at this time of year, such as Advent, the Feast of the Immaculate Conception, St. Nicholas Day, St. Stephen's Day, New Year's, and the Feast of the Epiphany.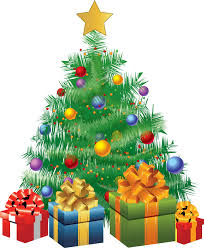 Merry Christmas            Feliz Navidad              メリー
クリスマス
                     聖誕節快樂                       Buon Natale
 vrolijk kerstfeest
A very happy Christmas from the John Speak Language Trust