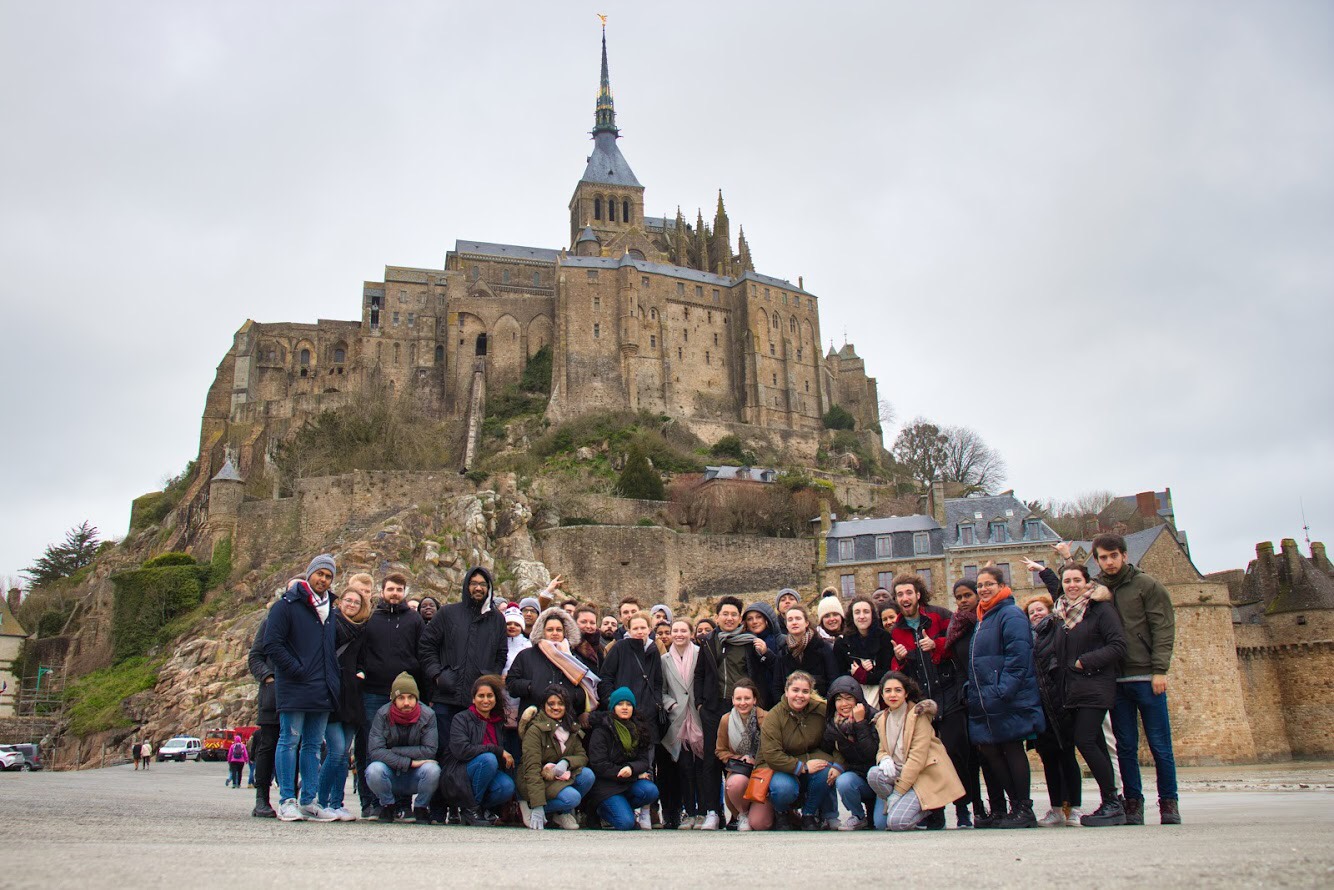 Il y a quelques semaines, on est partis de Paris pour faire un petit tour de la Normandie, une région côtière magnifique du nord de la France, à seulement quelques heures par bus de Paris. On était un groupe d'une quarantaine d'étudiants et tout le monde pensait que c'était l'une des plus belles régions de France qu'on avait le plaisir de visiter, malgré le vent et la tempête qui ont donné particulièrement au Mont Saint-Michel, l'air sauvage et de la beauté intacte.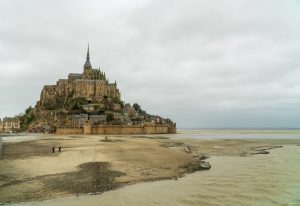 D'abord, on est allés à Camembert et Livarot pour en apprendre davantage sur le procédé de fabrication du fromage et l'entreprise fromagerie en France. Camembert était un joli petit village, ce qui m'a étonnée puisque je pensais que ce serait tellement touristique et trop commercialisé. Dans l'usine de fromage à Livarot, on a fait une dégustation de fromages, en essayant les fromages du goût le plus délicat jusqu'au plus fort : Pont l'Évêque, Camembert, Livarot et Neufchâtel. Mon préféré était le Camembert, mais je pense que je l'aimais le plus seulement parce que je l'ai reconnu. Après ça, on a acheté beaucoup de fromage puisque c'était si bon marché – malheureusement le bus puait !
Au lieu de déjeuner à Deauville, qui est une ville à la plage assez connue de Normandie particulièrement pour les parisiens, on a déjeuné à Trouville-sur-Mer puisque c'est aussi joli que Deauville, mais beaucoup moins cher. On a marché dans le marché des fruits de mer vers la plage et l'arôme était incroyable des fruits de mer frais. Lorsqu'on a atteint la plage, j'étais tellement heureuse parce qu'elle m'a sincèrement manqué vivant dans une ville occupée comme Paris. On a mangé les moules frites traditionnelles avec un kir et une belle vue mer et je n'aurais pas pu être plus heureuse.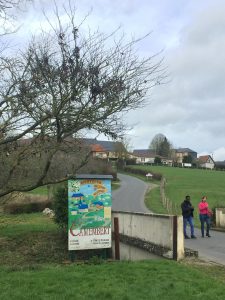 Le dimanche, malgré la tempête Dennis, on est montés à l'Abbaye du Mont Saint Michel. L'Abbaye était merveilleuse, et les religieuses avaient la gentillesse de nous expliquer son histoire et les meilleurs points de vue des environs. Pour ma part, j'avais hâte de récréer une photo de mon enfance dans les jardins de la prière ; la dernière fois que j'ai visité l'abbaye, je n'avais qu'un an, alors c'était un moment émotionnel de voir comment les jardins avaient peu changé en vingt ans. Puisqu'il faisait si mauvais temps, on a décidé de s'amuser dans les petites boutiques et magasins du village, regardant tous les souvenirs et bibelots. On a essayé la spécialité du Mont Saint Michel, l'omelette de la mère Poulard qui est une omelette soufflée. Je l'ai pris avec du saumon fumé aussi, mais je n'étais pas fan – j'aurais préféré les fruits de mers comme le samedi !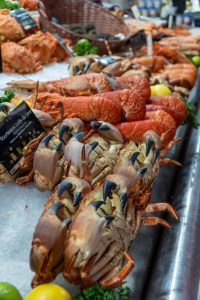 A couple of weeks ago, we left Paris to do a little tour of Normandy, a gorgeous coastal region in the north of France, only a few hours away by bus from Paris. There was about forty students in the group and everyone thought that it was one of the most beautiful regions of France that we had ever had the pleasure of visiting, despite the storm and the wind, which made Mont Saint-Michel look particularly savage and untouched.
First of all, we went to Camembert and Livarot to learn more about the process of cheese-making and the cheese business in France. Camembert was a pretty little village, which surprised me because I thought it would be touristic and commercialised. In the Livarot cheese factory, we did a cheese tasting session, trying the cheeses from the most delicate flavour to the strongest: Pont l'Évêque, Camembert, Livarot and Neufchâtel. My favourite was the Camembert, but I think I only liked it the most because I recognised it. After that, we bought lots of cheese because it was so cheap- unfortunately the bus smelled really bad!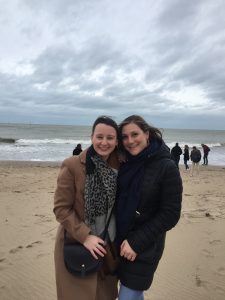 Instead of having lunch in Deauville, which is a well-known seaside city in Normandy particularly for Parisians, we ate in Trouville-sur-Mer since it is just as pretty as Deauville but a lot less expensive. We walked through the seafood market towards the beach and the smell of fresh seafood was incredible. I was so happy when we reached the beach because I had really missed it whilst living in such a busy city like Paris. We ate traditional mussels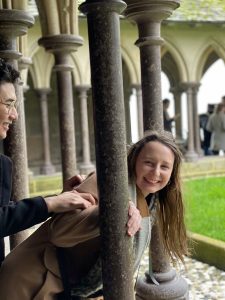 and chips with a glass of kir and a beautiful sea view, I could not have been happier.
Despite Storm Dennis, on Sunday we climbed up to the Abbey of Mont Saint-Michel. The Abbey was marvellous, and the nuns were so kind to explain to us its history and where the best viewpoints were of the surrounding area. I was so excited to recreate a photo from my childhood in the prayer gardens; the last time I visited the abbey I was only one year old, so it was quite an emotional moment to see how little the gardens had changed in twenty years. Since it was such bad weather, we decided to amuse ourselves in the little boutiques and shops of the village, looking at the souvenirs and trinkets. We tried the Mont Saint-Michel speciality, the Poulard Mother's omelette which is a type of fluffy omelette. I had one with smoked salmon as well, but I was not a big fan- I would have preferred some seafood like we had on Saturday!