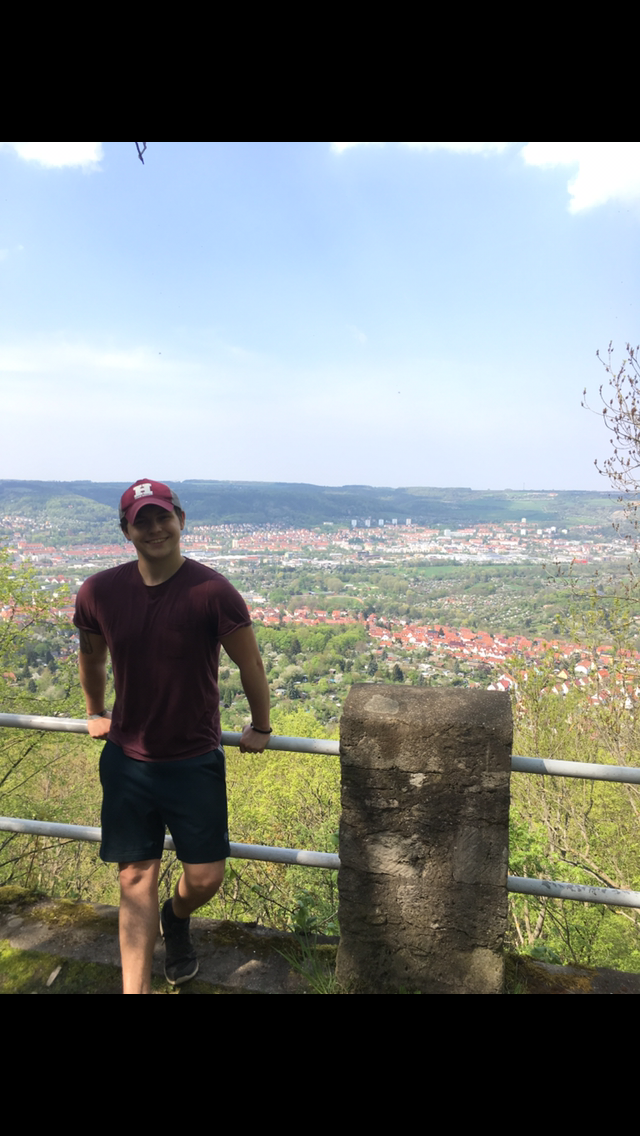 Seit ich meiner erste Bericht geschreiben habe, habe ich einige groβartige neue Erfahrungen gehabt, dabei meine Wortschatz und meine Wissen, das Kultur ständig erweitert, für nicht nur Deutshland sondern auch Länder weltweit.
Ein Grund dafür ist das "Erasmus Student Network", das jeden Mittwoch eine "Länderabend" veranstalten. Jede woche eine neue Person eine Darstellung über ihre Heimatland präsentiert, mit dem Ziel einem Einblick darin geben, dass man nicht bei Wikipedia finden kann. Als ich mich freiwillig ein Abend zu präsentieren gemeldet habe, habe ich die Aufgabe zu eine Darstellung ca. 20 minuten lang präsentieren gewesen, mit Schwerpunkt auf Nordengland und Manchester. Jedoch, habe ich auch persönliche Punkte über andere Städte landesweit enthalten, dass ich eine Beziehung mit habe. Der Abend hat mit einem richtigen Geschmack der Nord abgeschlossen (Pommes, Käse und Soβe). Natürlich war es ein Erfolg.
Ich habe auch mit meinen Studien Schritt gehalten, mit regelmäβigen Spracheklassen und BWL Vorlesungen, die herausfordernd und vorteilhaft gewesen sind. Ich habe dieses ergänzt, mit meinem neuem Hobby, deutscher Films zu schauen. Es ist eine tolle Methode meine Hörfähigkeiten zu verbessern, obwohl die deutscher Untertitel noch gebraucht sind. Soweit, sind meine Lieblingsfilme "WHOAMI", "Das Leben der anderen" und "Gegen die Wand", die wilkommmene Änderungen im Vergleich zu die üblichen Themen sind. Deutscher Zeitungen, z.B. Nationale Zeitungen wie "Die Welt" und Lokales Zeitungen wie "Thüringer Allgemeine", haben auch vorteilhaft zu meinen Studien sein, weil mit sozioökonomische Fragen Schritt halten, ist ein Groβteil mein Kurs.
Bald, gibt es eine ESN Reise nach Prag und ich werde auch nach Nürnberg erkunden, also gibt es kein Zweifell, dass meine nächste Bericht mehr als ereignisreich sein werden.
ENGLISH:
Since writing my first report I have had some great new experiences, while constantly expanding both my vocabulary and knowledge of the culture of not only Germany but countries across the world.
This is partly due to the Erasmus Student Network who host a "Länderabend" every Wednesday. Each week a new person does a presentation about their home country, with the aim of giving an insight that could not be found on Wikipedia. After putting myself forward to present a night myself, I was tasked with creating a presentation around 20 minutes long, choosing to focus on the North of England and Manchester. However, I also included personal notes about other cities across the UK that I have a connection with. The night was concluded by providing all of the Erasmus students a true taste of the north (Chips, cheese and gravy). Needless to say, this went down very well.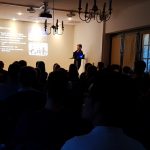 I have also been keeping up with my studies, with regular language classes and business lectures, which have been both challenging and beneficial. This has been supplemented by a new hobby of watching German films which has been a great way to improve my listening skills, despite still needing the German subtitles. Some of my favourites so far include "WHOAMI", "The Lives of Others" and "Head on" which are a welcome change to the topics I am used to. Reading German newspapers, both National such as "Die Welt" and local such as "Thüringer Allgemeine", have been advantageous to my studies as keeping up to date on socio-economic issues, is a large part of my course.
There is soon to be an ESN trip to Prague and I will also be going to explore Nuremberg, so I have no doubt my next report will be more than eventful enough!