前のアップデートから私の周りでたくさんのことが変わりました。
大学院に行っている間に、東京はまた緊急事態宣言がだされました。なのでゴールデンウィーク(日本の祝日)は静かに過ごしました。
オリンピックの反対意見が増えてきている様子もフォローしています。大学院のジャーナリズムクラスとジャーナリズムの経験を活かして、新聞でこの問題の報道をすることができています。世論の中にはいろいろな意見があるのでそれをつかめるように頑張っています。日本語のいい勉強にもなっていて、なぜならインタビューやリサーチを両方の言語でやっていて、プレスカンファレンスやニュースもフォローしているからです。コロナで海外のプレスが日本に入ってこれないので、日本にいてもオリンピックバブルに入っていない人として、今の国内の状況をもっと知る必要があると思っています。
緊急事態宣言が出る前まで、デザインスキルを勉強するために週末にローカルコミュニティスペースで自費出版のデザインクラスを取っていました。先生と一緒に、自分のリサーチトピックについてのジンを、今年の終わりにあるジンフェアで出版したいと思っています。他の参加者はローカルの人で仕事も色々なので、大学の外の人と会う良いきっかけになっています。今はズームでお互いのことをアップデートしていて、緊急事態宣言が終わったらまた対面で再開します。
今月は外で過ごす時間がとても少なかったですが、日本語をたくさん使うような活動を色々としたので、さらに高いレベルになるようにこれからも頑張りたいと思いました。
Things have changed a lot since my last update.
Whilst I have been attending to my graduate studies, Tokyo has entered another state of emergency that was extended beyond its initial period. As a result, I had a very quiet Golden Week (a Japanese national holiday).
I have also been following the mounting public opposition to the upcoming Olympics. Through a journalism class at my graduate school and with some existing journalism experience, I have been able to do some reporting on the issue for a paper. I am trying to do grapple with the different perspectives that make up public opinion. It has also been excellent practice of Japanese as I am conducting research, carrying out interviews in both languages and trying to stay as updated as I can on the issue by following press conferences, statements and different news outlets. Due to the covid restrictions preventing some members of the overseas press from working on their coverage, I feel a sense of responsibility – as someone who is not only in the country but will not be confined to the Olympic bubble – to try to really tap into what the current situation is domestically.
I have also been challenging myself to work on my design skills by attending a self-publishing design class on weekends at a local community space before the state of emergency was announced. With the teacher, I am hoping to publish and distribute a zine on my research topic in an zine fair later this year. Working alongside the other participants, who all live locally and have a variety of occupations, has been an interesting way to interact with people outside of my university. For the time being, we will be updating each other via zoom until we can resume our in-person workshops.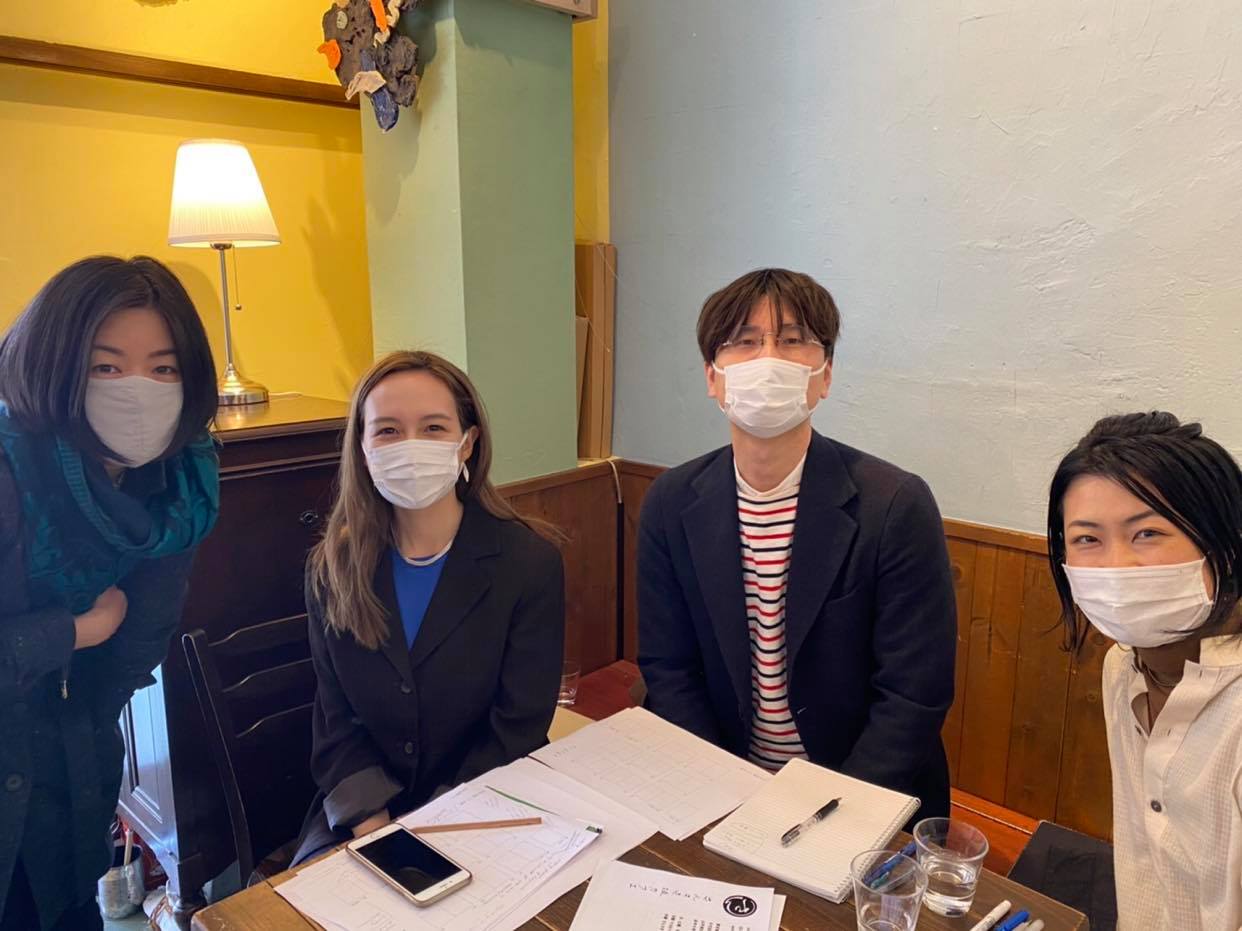 Despite actually spending very little time outside of my home this month, I have felt very tapped in and engaged in a variety of new challenging activities that have also really required me to try to make use of my existing language abilities – but have also motivated me to work harder to get to a higher level.