Le mois dernier a été marqué par la réintroduction de fortes restrictions COVID à Genève. Fin octobre, tous les restaurants, bars et magasins non essentiels ont fermé leurs portes. Les rassemblements étaient limités à un maximum de 5 personnes. Toutes les classes universitaires ont été transférées en ligne et les employés ont été invités à travailler à domicile dans la mesure du possible. La France voisine est en verrouillage complet, à l'instar des mesures strictes qu'elle a subies lors de la première vague de mesures COVID.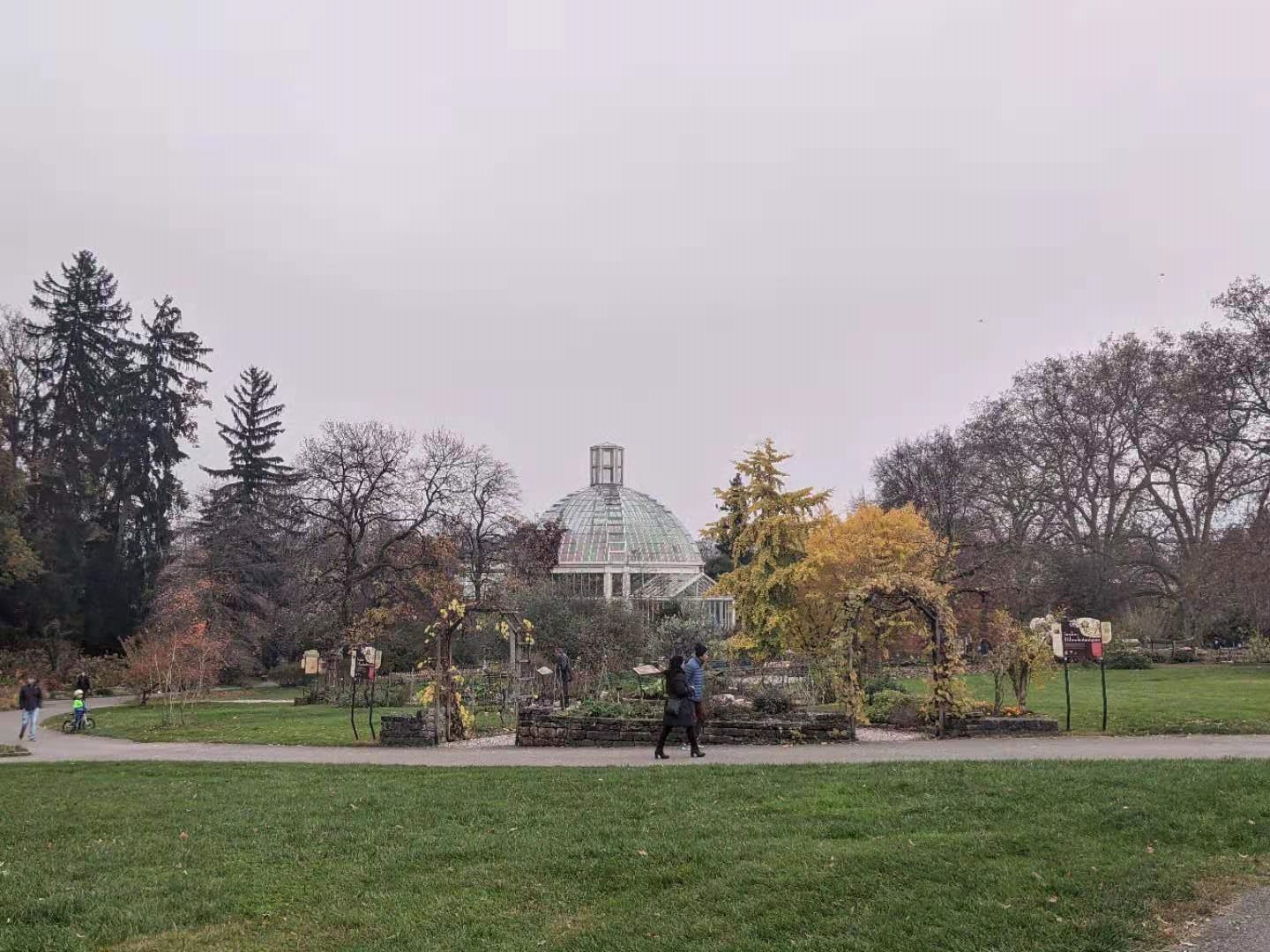 Il est facile d'être insatisfait de la situation actuelle, et c'est vrai que mon expérience de vie à l'étranger étant impactée par ces mesures. Mais il y a de nombreuses raisons d'être toujours satisfait de la situation. Premièrement et surtout, la bibliothèque de mon université est restée ouverte tout au long de ce mois malgré les restrictions. Non seulement cela me fournit, à moi et à mes camarades étudiants, un espace pour étudier, mais cela nous fournit des ressources pédagogiques, un endroit pour voir d'autres personnes et un changement de décor de chez nous.
De nombreuses activités et événements universitaires sont déplacés en ligne, et c'est en fait une bonne chose dans certains cas – par exemple, les projections de films précédemment tenues en personne pouvaient accueillir environ 15 personnes, mais n'ont désormais aucune limite de participation, ce qui rend l'événement accessible à tous.
L'évolution de la santé publique me permet également d'acquérir une nouvelle appréciation des anciens passe-temps. Les voyages entre différentes régions sont heureusement encore autorisés, donc faire des randonnées et des visites touristiques dans la nature est devenu une excellente option. Des activités simples comme une promenade dans le parc, regarder un film ou préparer un dîner avec quelques amis sont plus précieuses que jamais.
Genève est plus calme que jamais et la ville semble même parfois étrange. Mais la vie continue pour tout le monde et nous vivons dans l'espoir que la situation s'améliorera très bientôt.
The last month has been defined by the re-introduction of strong COVID restrictions in Geneva. At the end of October, all restaurants, bars and non-essential shops were closed. Gatherings were limited to a maximum of 5 people. All university classes have been moved online, and employees asked to work from home wherever possible. Neighbouring France is in complete lockdown, similar to the strict measures it experienced during the first wave of COVID measures.
It is easy to be unsatisfied with the current situation, and my experience of living abroad being impacted by these measures. But there are lots of reasons to still be happy with the situation. Firstly and most importantly, my university's library has remained open throughout this month despite the restrictions. Not only does this provide me and my fellow students with a space to study, it provides us with educational resources, a place to see other people, and a change of scenery from our homes.
Lots of university activities and events are being moved online, and this is actually a good thing in some cases – for example, movie screenings previously held in person were able to hold around 15 people, but now have no limits on attendance, making the event accessible to everyone.
The changing public health is also allowing me to gain a new appreciation for old hobbies. Travel between different regions is luckily still permitted, so going for hikes and sightseeing in nature has become a great option. Simple activities like a walk in the park, watching a movie or cooking dinner with a couple of friends are more valuable than ever.
Geneva is quieter now than ever before, and the city even seems eerie sometimes. But life still goes on for everyone, and we live in hope that the situation will improve here very soon.