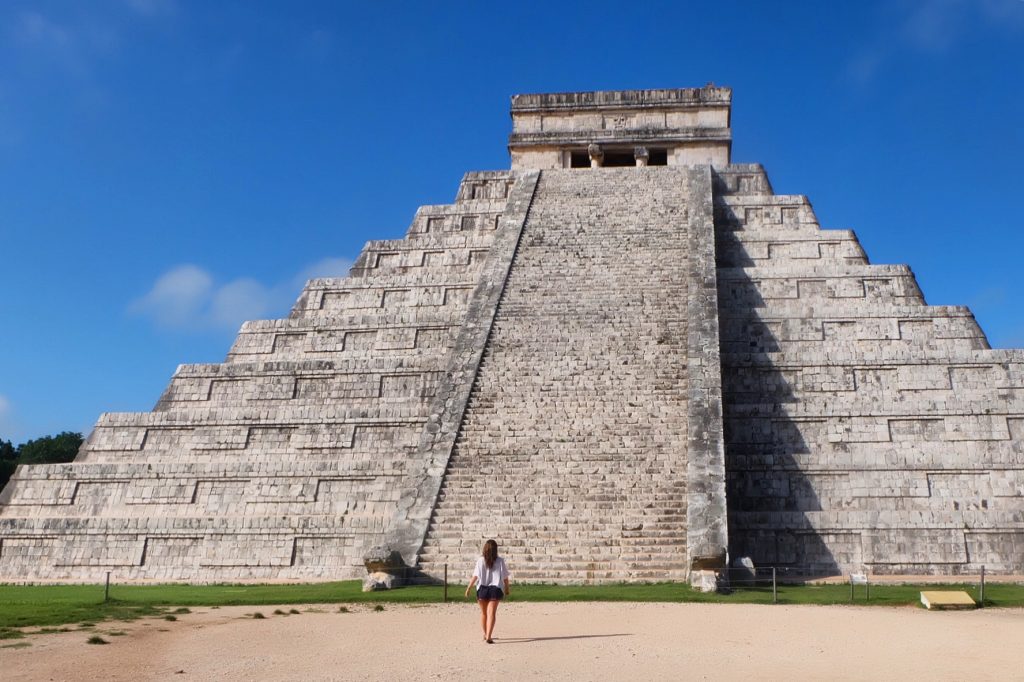 Primeras impresiones de la Ciudad de México, septiembre 2017
Llegada
Llegué a México el 29 de Julio, y no podía creer la grandeza de la Ciudad en que he llegado. La Ciudad de México es la ciudad la más grande en el hemisferio oeste, con una población de más de 21 millones de personas en la Zona Metropolitana (en comparación a los 13 millones de personas en Londres por ejemplo). Mi vuelo llegó por la noche, y desde mi ventana solo pude ver miles de luces de la ciudad. Con suerte, estuve sentado al lado de una señora muy amable quien me ayudó con mis dudas y preguntas.
Buscando alojamiento
Quedé en un hostal los tres primeros días en la ciudad. Estudiantes anteriores de mi universidad inglesa me han avisado un sitio de web para buscar departamentos compartidos, y esto fue mi prioridad principal. Los factores que consideré cuando busqué una casa fue la distancia a la ciudad universitaria (quería caminar en vez de tomar el metro durante la hora alta), los 'roomies' que iba a tener, y el espacio de la casa. Después de ver algunas casas y departamentos encontré una con un gran jardín y cámaras grandes, que me pareció como un alojamiento bastante bien. Mis roomies todos son muy simpáticos, hay 3 mexicanos y 1 francesa, somos todos estudiantes, y mi barrio Coyoacán está muy hermoso. Esta históricamente el barrio artístico de la ciudad, donde vivían juntos Frida Kahlo y Diego Rivera.
Viajando
Tuve suerte antes del inicio de mis clases de tener dos semanas libres, entonces aproveché de esto tiempo para viajar y explorar más del país. Viajé a los estados Yucatán y Quintana Roo, que se llaman la 'Riviera Maya'. ¡Aprendí más sobre la cultura e historia maya cuando visité Chichen Itzá, comía tacos y tacos y más tacos, disfrutaba los mariscos como la versión mexicana de Ceviche, encontraba a mucha gente amable y practicaba mi español por supuesto!
Universidad
Estudio en la UNAM (Universidad Nacional Autónoma de México) por un semestre. Esta es la universidad la más grande en todo Latinoamérica y también es pública.  Teníamos las inducciones en la primera semana que estaban bastante organizadas (lo que me sorprendió mucho) y había muchas tareas de administración como nuestros horarios y tarjetas estudiantiles. ¡El sistema aquí es bastante diferente a lo que tenemos en Inglaterra, así que tenía que adaptarme a la posibilidad de escoger 5 materias entre más de 100 materias en la facultad! Finalmente elegí una variedad: Geografía de América Latina, Historia socio-económica de América Central, Historia del Arte Prehispánica, México contemporáneo y Lexicología y Semántica. Al inicio debía acostumbrarme a las clases largas (tres o cuatro horas en vez de una hora en Londres) pero mis profesores y compañeros son todos muy amables.
Dificultades
Es claro que no puedo escribir todo eso sin explicar que han ido veces cuando todo fue muy difícil. He estado aquí 7 semanas y a veces me parece que no me avanzo mucho, pero es importante a recordar mis mejoras en este tiempo.
¿Qué sigue?
En los próximos días (el 16 de septiembre) es el día Independencia de México, así que voy a ver las costumbres y festividades tradicionales, y también tengo ganas a explorar más de la ciudad y mejorar mi español aún más.
ENGLISH:
Arrival
I arrived on the 29th July to Mexico, and couldn't even begin to believe the size of the city I'd just flown into. Mexico City is the largest city in the western hemisphere, with more than 21 million people living in the greater metropolitan area (compared to around 13 million in London for example). My plane arrived at night, and all I could see were the city's lights going for miles and miles. Luckily, I had been sat next to a very friendly woman Mexican woman and she was very helpful with any questions I had.
Finding a house
I stayed in a hostel for the first three days whilst getting to know the city. Previous students from my university who had come to Mexico City had given me a website on which to search for a house, and so this was my first priority. The main factors I considered when searching for somewhere to live was the distance to university (I wanted to be able to walk as the metro gets very busy at rush hour), the rom-mates I would have, and the space in the house. After viewing a couple of houses, I found one with a large outdoor space and spacious bedrooms which seemed like a good living situation. My room-mates are all very friendly, 3 Mexicans and 1 French, all of us students, and Coyoacan, my area, is a beautiful district which is historically the 'arty' district of the city – Frida Kahlo and Diego Rivera lived here together.
Travel
I was lucky to have a couple of weeks before my classes started, so I made the most of this time to explore more of the country. I travelled to the Yucatan peninsula and Quintana Roo state, both nicknamed the 'Mayan Riviera'. I learnt more about the Mayan culture when I visited Chichen Itza, ate Tacos on tacos on tacos (which doesn't stop in the city either), also enjoyed the fresh seafood such as Mexico's version of Ceviche, met many friendly people and of course was able to practice my language a lot.
University
I will be studying at UNAM (National Autonomous University of Mexico) for 1 semester. It is the largest university in Latin America and public. We had inductions in the first week which were surprisingly quite organised(!) and lots of admin such as sorting out our timetables and getting our student cards. The system here is quite different to England so I had to adjust to being able to choose from over 100 modules in the faculty! In the end I chose a range of modules: Geography of Latin America, Socio-economic history of Central America, Prehispanic history of art, Contempory Mexico, Lexics and semantics. At first I had to get used to the much longer classes (3/4 hours instead of 1 hour in London) but the professors and classmates are all friendly and helpful.
Difficulties
Of course, I cannot write all of this without mentioning that there have been times when it has been very difficult. I have been here for 7 weeks and at times it feels like I have not made any progress, but it's important to remember how far I've come in that time!
What's next?
In the next few days (16th September) it is Mexican Independence Day so I will be experiencing traditional festivities, and I am looking forward to exploring more of the city and improving my Spanish even more!