Alors que les nuits deviennent de plus en p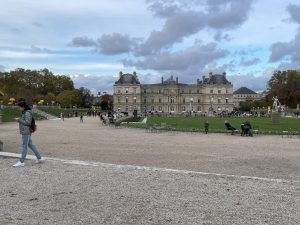 lus froides, et qu'il fait de plus en plus sombre, j'ai quand même réussi à explorer les espaces verts de ma ville (Le Mans), et plus loin – grâce à quelques voyages à Paris que j'ai fait le mois dernier !
Je suis très privilégiée au Mans d'avoir accès à de beaux espaces verts qui me permettent de m'évader de ma vie de travail parfois mouvementée ! Prendre de l'air est devenu une habitude quotidienne pour moi, même s'il fait froid. J'ai visité cinq beaux espaces verts ce mois-ci – le Jardin des Plantes (Le Mans), le Parc Théodore Monod (Le Mans), l'Arche de la Nature (juste à l'extérieur du Mans), le Jardin des Tuileries (Paris) et le Jardin de Luxembourg (Paris). Je vais insérer quelques photos ci-dessous!
Les parcs du Mans sont plus petits et moins fréquentés que ceux de Paris… et nettement moins connus. Ils sont cependant parfaitement situés, l'un pas trop loin de mon lieu de travail et l'autre pas trop loin de chez moi. Ce que je préfère à l'Arche de la Nature, ce sont les animaux – ils en ont tellement ici ! Porcs, porcelets, vaches, ânes, canards, moutons, alpagas, dindes, poules, lapins – toute une ferme. Mes parties préférées du Jardin des Plantes et du Parc Théodore Monod sont les jeux d'eau – il y a des fontaines à Théodore Monod et un grand étang au Jardin des Plantes.
Les parcs à Paris sont bien sûr grandioses et très fréquentés. Les Jardins des Tuileries jouxtent le Louvre et valent le détour ! Ils sont un endroit idéal pour pique-niquer entre deux visites d'autres attractions. Je vous recommande fortement de jeter un œil.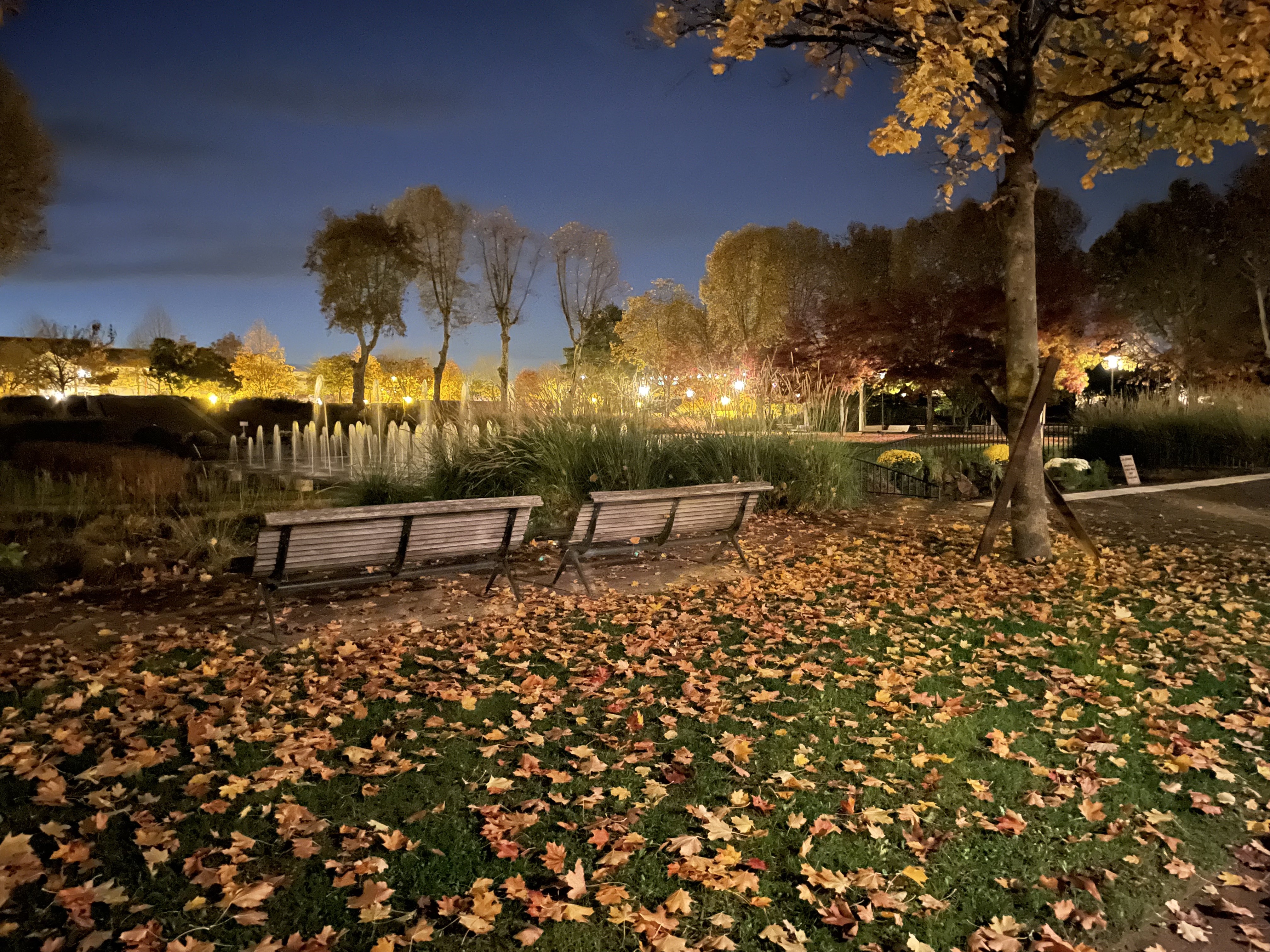 Whilst the nights are becoming more and more cold, and it is getting darker and darker, I have still succeeded in exploring the green spaces in my city (Le Mans), and further afield – thanks to a couple of trips to Paris that I have made in the last month!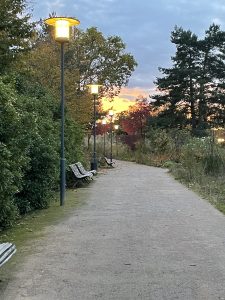 I am very privileged in Le Mans to have access to some beautiful green spaces that allow me to escape from my occasionally hectic life at work! Taking air has become a daily habit of mine – no matter how cold it gets. I've visited five beautiful green spaces this month – the Jardin des Plantes (Le Mans), Parc Theodore Monod (Le Mans), Arche de la Nature (just outside of Le Mans), Jardin des Tuileries (Paris) and Jardin de Luxembourg (Paris). I'll insert some pictures below!
The parks in Le Mans are smaller and less busy than those in Paris… and definitely less well known. They are, however, perfectly situated, with one not too far from my workplace and the other not too far from where I live. My favourite part about l'Arche de la Nature is the animals – they have so many here! Pigs, piglets, cows, donkeys, ducks, sheep, alpacas, turkeys, hens, rabbits – a whole farm. My favourite parts about the Jardin des Plantes and Parc Theodore Monod are the water features – there are fountains at Theodore Monod and a large pond at the Jardin des Plantes.
The parks in Paris are of course grand and heavily visited. The Jardins des Tuileries are next to the Louvre and are worth a visit!
They are a great place to have a picnic in between visiting other attractions. I highly recommend you have a look.