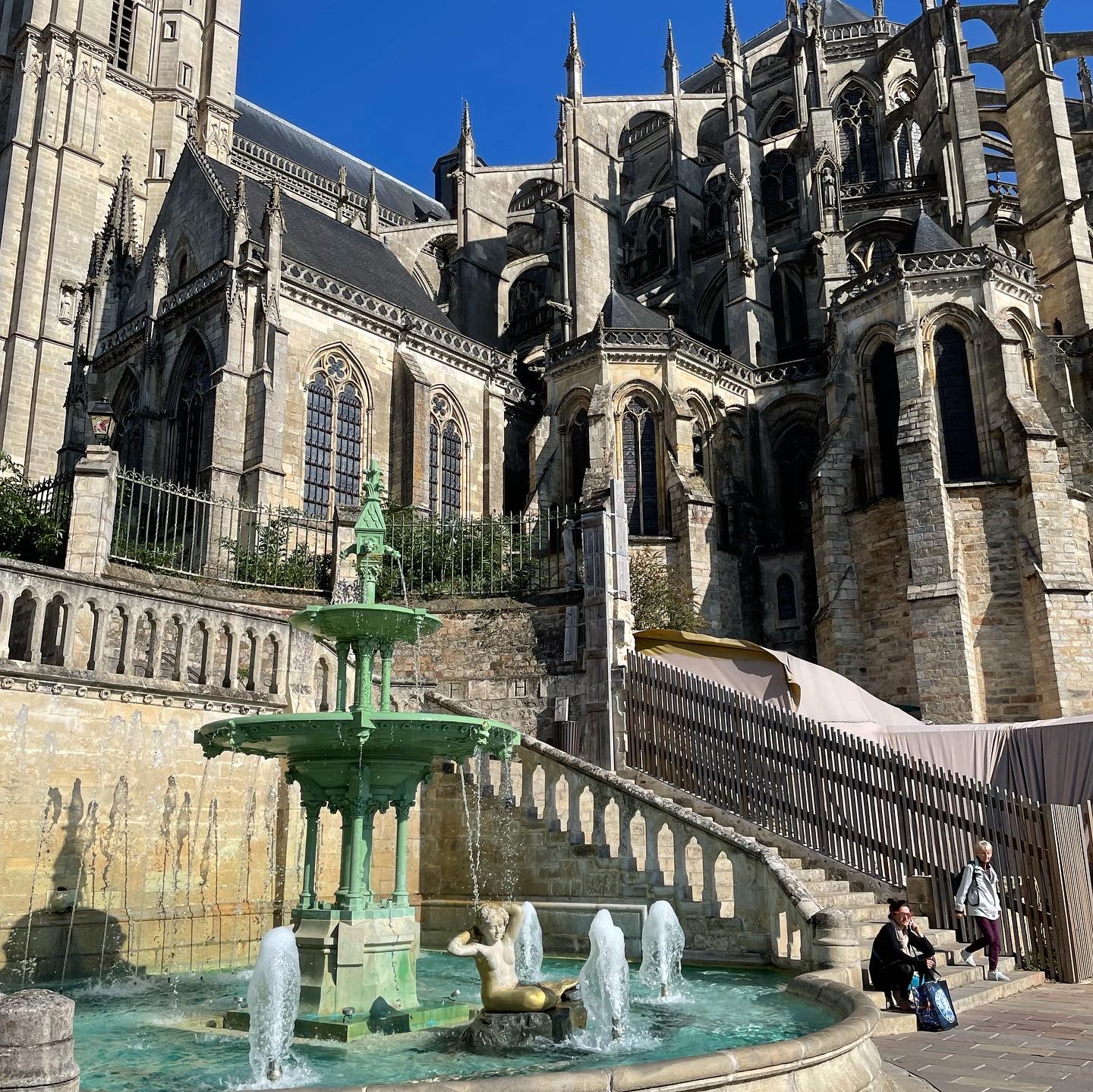 En descendant du ferry à Ouistreham, j'avais l'impression d'avoir emporté la météo britannique avec moi. Il faisait très gris et pluvieux, mais comme vous pouvez le voir dans mes photos, le temps s'est vite amélioré !
Je suis arrivée au Mans cette semaine pour commencer la partie française de mon année à l'étranger pour ma troisième année d'université. Pendant que je suis ici, je serai assistante de langue anglaise dans un lycée, donnant des cours de conversation et aidant à d'autres, comme assister le cours de « Management en anglais ». Je n'ai pas encore commencé, mais j'ai eu quelques réunions avec certains des professeurs avec qui je vais travailler et je me suis sentie comme chez moi !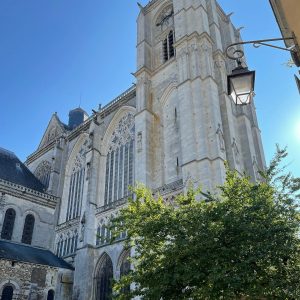 Le Mans est basé dans la Sarthe en France, à environ une heure de Paris en train, ce qui le rend très bien placé pour des excursions d'une journée et d'un week-end. Le centre-ville est composé de boutiques, de places (comme la place de la République et la place des Jacobins) ainsi que le Vieux Mans, dont j'ai inclus des photos. La cathédrale surplombe la place des Jacobins, où il y a souvent un marché, et c'est un incontournable. L'emplacement de la cathédrale fait qu'elle domine le reste de la ville, ce qui signifie que vous pouvez la voir juste en sortant de l'autoroute !
Le Mans n'est pas loin de la ville de Tours, qui a apparemment le français le plus «pur» de France (manque d'accent régional), ce qui signifie que Le Mans a aussi un français assez clair. Mon français n'est pas encore assez bon pour pouvoir le détecter, mais j'espère que je pourrai le faire après un certain temps !
As I got off the ferry at Ouistreham, I felt like I had taken the British weather forecast with me. It was very gray and rainy, but as you can see in my photos, the weather improved quickly!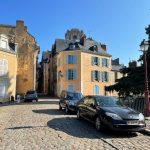 I arrived at Le Mans this week to start the French part of my year abroad for my third year of university. While I am here, I will be an English language assistant in a high school, giving conversation classes and helping out in others, such as attending the "Management in English" class. I haven't started yet, but I've had a few meetings with some of the teachers I'm going to be working with and was made to feel at home!
Le Mans is based in the Sarthe region in France, about an hour from Paris by train, which makes it very well placed for day and weekend trips. The city centre is made up of shops, squares (like Place de la République and Place des Jacobins) as well as Old Mans, of which I have included photos. The cathedral overlooks Place des Jacobins, where there is often a market, and it's a must-see. The cathedral's location makes it tower over the rest of the city, meaning you can see it right off the autoroute!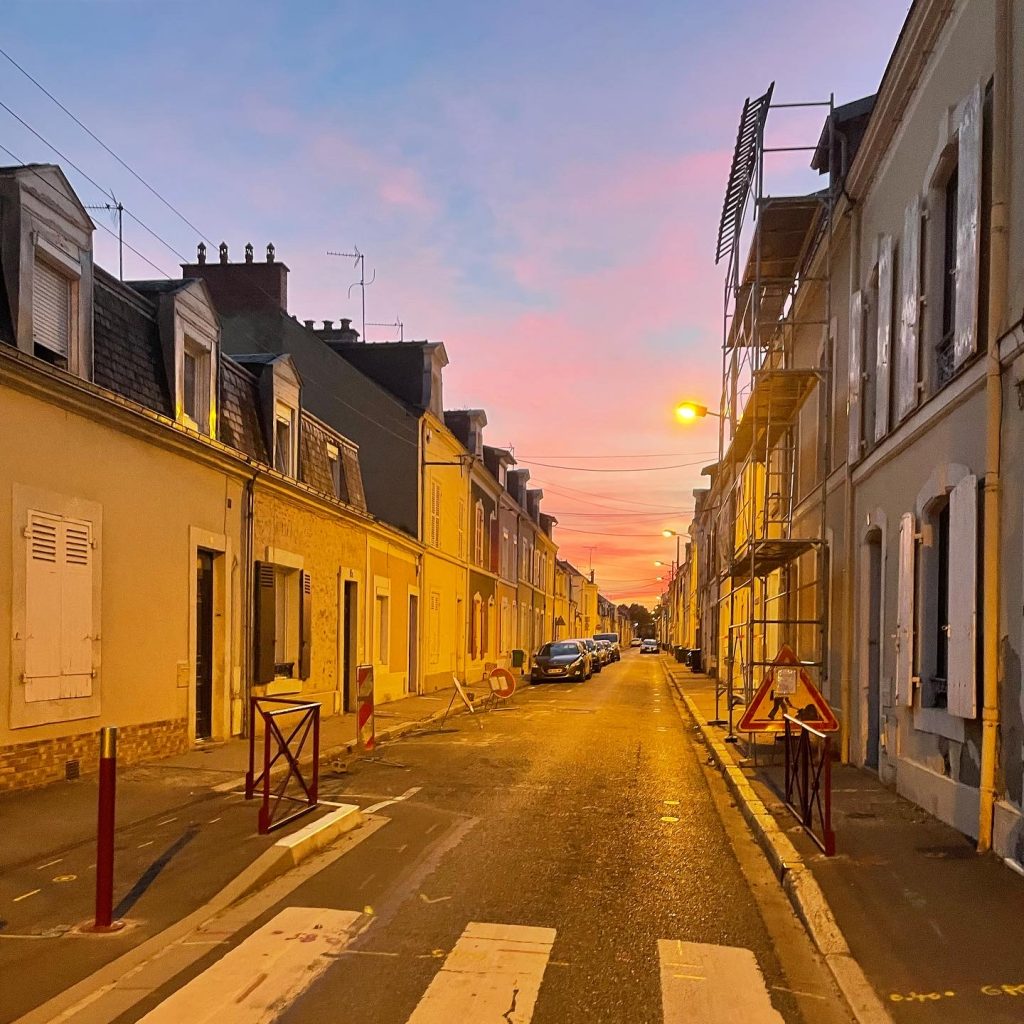 Le Mans is not far from the city of Tours, which apparently has the "purest" French in France (due to a lack of regional accent), which means Le Mans also has fairly clear French. My French is not yet good enough to be able to detect it, but I hope that I will be able to after a while!