My Sevillian quarantine
At first, we were told it would only be 2 weeks, and even that felt like an insufferable time frame. In the end, extension after extension was passed and I racked up a total of 49 days under a complete lockdown and a further 10 days of highly controlled movement. The first challenge that arose was the huge uncertainty surrounding exactly what was happening and more so was going to happen. Fellow Erasmus and mobility students were flocking back to their home countries as quickly as they could before flight restrictions would inevitably tighten. I was personally advised, by both my university and my family, to get on the next possible flight back to England. However, to me the decision was not as clear cut and I needed some time to mull over what the best decision for me. One of my main concerns was the safety of my family but equally at such a chaotic, uncertain time, I was hesitant to get on an aeroplane where I could potentially contact the virus. I was feeling comfortable and happy in my flat and didn't feel at all ready to leave Sevilla.  So despite the huge uncertainty to what would unfold over the coming months, I decided to maintain some calm and stay put in Spain.
At the close of the first day, I spoke to my neighbours through my kitchen window. She dramatically dropped the news to me that she and her family had all contracted 'la corona virus' and had been ill for several days. They had rung the appropriate number but were told that as they were not an 'at risk' group, they should just continue to isolate themselves without medical attention. It felt as if the virus was closing in on me. Having said that, the situation in Sevilla was at no point out of hand, especially given the fact that Sevilla is the 4th most populated city in Spain. A huge point of comfort was that, unlike in other major cities, hospitals were not overloaded with patients.
One of the biggest surprises of lockdown was that I rarely found myself bored and the time passed far quicker than I expected. This is partly due to my flatmates who provided entertainment, even in its most stupid forms. We utilized our rooftop, playing anything from beach tennis to cricket (before we lost all our balls). I continued to improve my fluency in Spanish, dedicating my Netflix hours to solely Spanish language programmes, and like many others began to cook more than usual. Day by day went by and the situation, especially in Andalucia, was dramatically improving. The lockdown was working! This above all me and every other Sevillano strength and hope that very soon would find some sort of normality.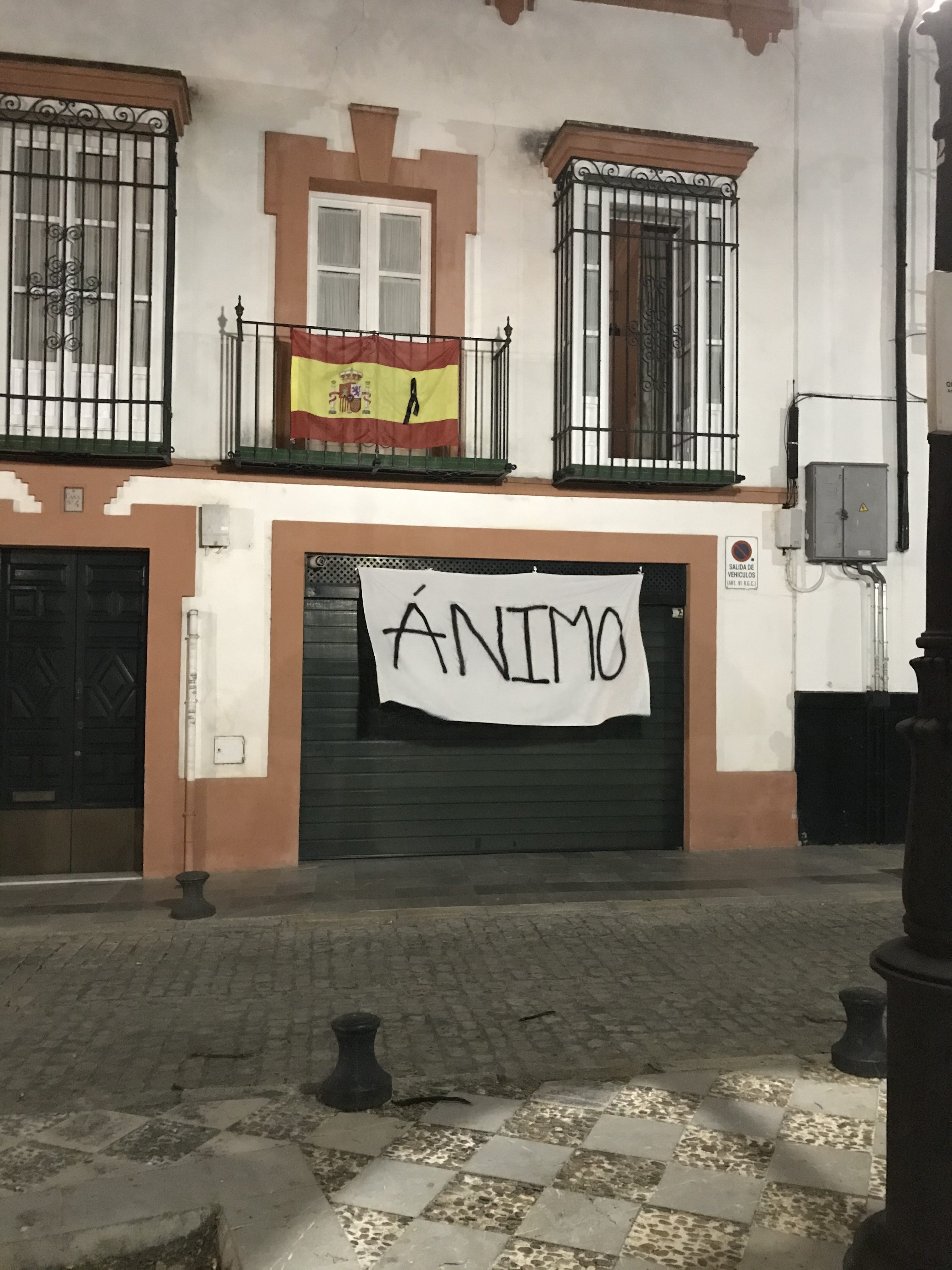 Al inicio, nos dijeron que solo sería dos semanas, y también eso parecía un periodo insufrible. Al final, aprobaron extensión tras extensión y pase un total de 49 dias bajo de una cuarentena completa y otra 10 dias de movimiento altamente controlado. El primer desafio que surgio era la gran incertidumbre sobre lo que estaba pasando y mas lo que iba a pasar. Colegas de Erasmus y estudiantes de movilidad acudieron a sus países de origen tan rápido como pudieron antes de que las restricciones de vuelos inevitablemente incrementarían. Mi Universidad y Tambien mi familia, mi avisaron tomar la próxima avión disponible y regresar a Londres. Sin embargo la decisión no era tan claro y necesitaba tiempo para reflexionar sobre la mejor decisión para mí. Uno de mis preocupaciones principales fue la bien estar de mi familia pero igualmente en un momento tan caótico y inseguro
The first stage towards this normality was achieved on the 2nd may, when we were finally aloud out for walks or runs, between 6 am – 10 am or 8 pm – 11 pm. Previously our only permitted outings were to the supermarkets or to the pharmacies and thus this felt like huge step for us. My first walk was to the Guadalquivir river were the celebratory mood was accompanied by fireworks. Their reflection glittering on the water in what felt like a symbolic moment in the context of the struggle against the virus.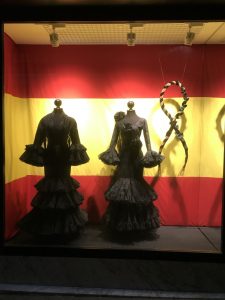 There was some concern that the sudden influx of people onto the streets would lead to a reverse in the downward trend of cases. However, this never materialised and cases continued to drop by the day. The lockdown had worked to a tremendous extent and the virus lost any grip it had over Sevilla. The next step was particularly euphoric, especially for the Erasmus students like myself who had stayed in the city and missed the old lifestyle. It was announced that from the 11th of May, bars and restaurants were to open. Once again this was met by many with concern however it was to have no impact on the downward trend in Corona virus cases. The regulations were strict and many bars were fined in the first few days of the new phase as they attempted to bend the rules and make up for the harsh financial situation the lockdown had put them in. But in general, the atmosphere was hugely positive, as a city (and more generally a country) so defined by its bar culture was once again able to do what it loves to do. Whether it be a week day or a week end, the bars were packed with people indulging in conversation with the friends they had so dearly missed.
Gradually and cautiously, Pedro Sanchez's government continued to loosen social and industrial restrictions. Without being complacent, I soon began to feel that things had reached a satisfying level of normality and the reasons I loved Sevilla so much became clear once again.