Brexit, Jazz and la plage
Ce mois-ci à Bruxelles a été assez calme pour moi personnellement, mais l'attention du monde entier a semblé se porter sur la ville. Brexit et la politique sont les seules choses dont les gens peuvent parler ! Les routes autour de la ville semblent être fermées tous les deux jours pour différentes conférences et réunions très secrètes entre différents chefs d'Etat et autres officiels importants. Je souhaiterais savoir de quoi ils parlent au Conseil européen et à la Commission, (et beaucoup de journalistes aussi), mais la sécurité est très stricte. Il y a beaucoup de rumeurs qui circulent sur ce qui se passe. J'en ai entendu beaucoup d'autres, depuis les discours sur les populistes qui prennent le pouvoir au Parlement européen lors des élections du mois prochain jusqu'aux rumeurs selon lesquelles le Premier Ministre Néerlandais, Mark Rutte, deviendra le prochain président de la Commission. Il est très difficile de savoir quoi croire. En dehors de cet exposé sur la politique, des amis m'ont dit que le mois de Mai est un mois passionnant à Bruxelles. Il y a un festival de jazz, une semaine de la comédie et un marché de la bière artisanale. On m'a dit qu'il y a beaucoup de cafés souterrains qui émergent quand le festival de jazz arrive. Apparemment, tous les Belges restent tard à écouter les musiciens qui ont appris à jouer de leurs instruments dans les rues de Brazzaville au Congo. J'ai hâte de les voir jouer. De plus, il y a beaucoup de jours fériés que les gens utilisent pour aller à la mer. Je suis certainement excité à l'idée d'avoir une journée au bord de la mer. Je devrais donc avoir beaucoup de choses à écrire le mois prochain et je ferai rapport en temps voulu !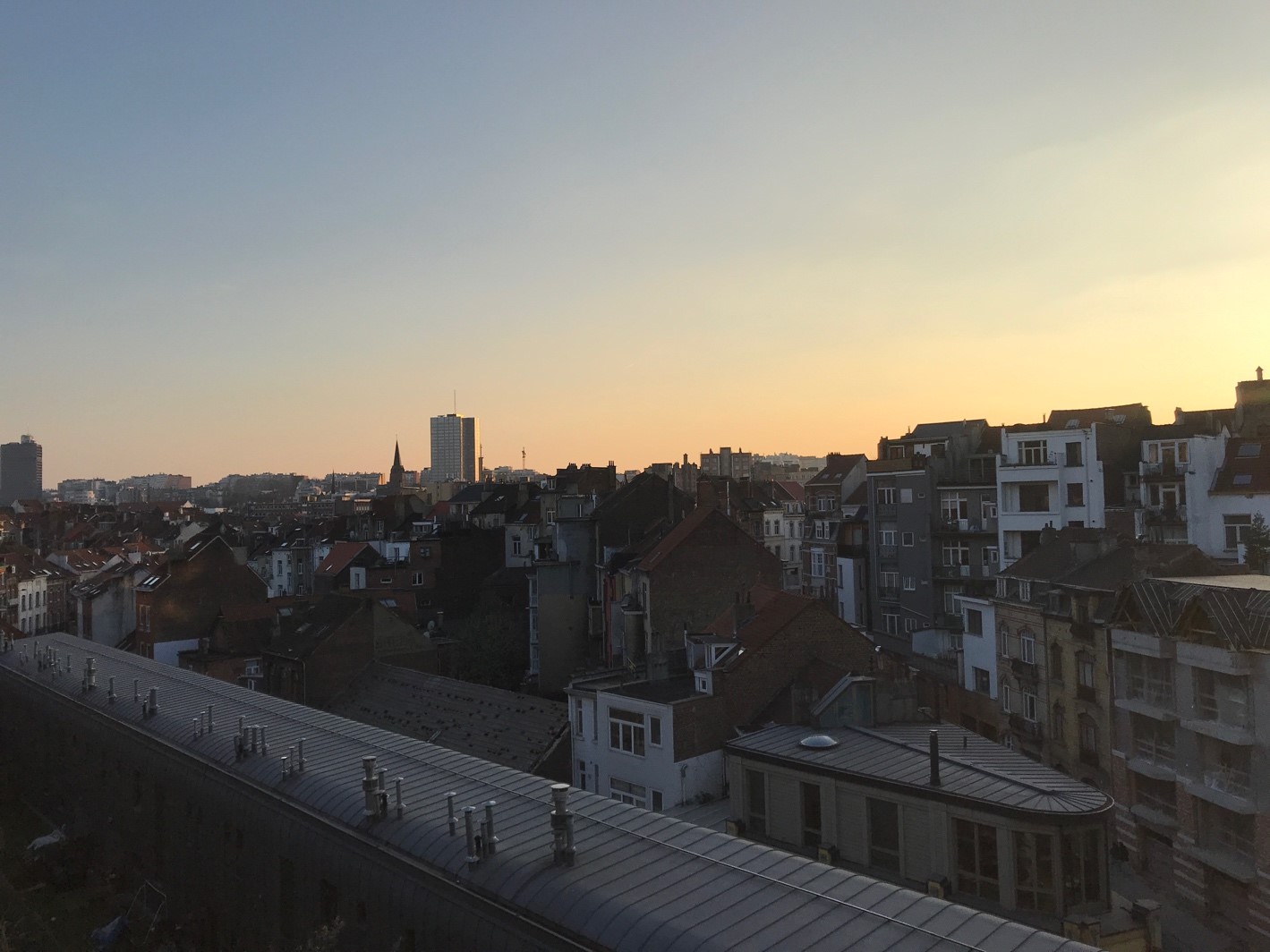 This month in Brussels has been quiet enough for me personally, but the attention of the whole world seems to be focused on the city. Brexit and politics are the only topics people are able to talk about! The roads around the city seem to be closed every other day for various conferences and highly secretive meetings between different heads of state and other important officials. I would like to know what they are talking about at the European Council and the Commission, (and so would many journalists too), but security is very strict. There are a lot of rumours going around about what's going on. I have heard many different ones including talk of the populists taking the European Parliament in next month's elections, to rumours that the Dutch Prime Minister, Mark Rutte, will become the next President of the Commission. It is very difficult to know what to believe. Apart from this discussion on politics, friends have told me that May is an exciting month in Brussels. There is a jazz festival, a comedy week and a craft beer market. I have been told that there are a lot of underground bars which appear when the jazz festival comes to town. Apparently, all the Belgians stay out late listening to the musicians who have learned to play their instruments on the streets of Brazzaville in the Congo. I am very excited to see them play.
In addition, there are many public holidays that people use to go to the seaside. I should therefore have a lot to write about next month and will report back in due course!