After having spent over a year abroad now as part of my French and Spanish with international business studies, I can honestly say it has been one of the most incredible and unforgettable experiences of my life.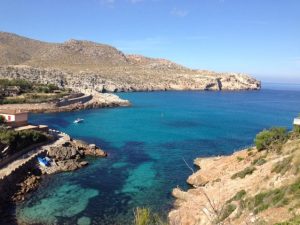 It all began a year ago, in January 2016 when I began my studies at the University of León in the north of Spain.  It was in this beautiful city that I really improved the basis of my Spanish skills, whilst at the same time meeting people from all different cultures from around the world.  It was also the place where I gained more confidence in my Spanish skills and my ability to communicate with native speakers.  All of my classes were in Spanish and I had to carry out several business presentations in the language, which although at the time were terrifying, really helped me in my studies.
After my time at the university in León, it was time to start my placement year.  This was split between Palma de Mallorca, Spain and Paris, France (where I am currently living and working). During my time here I worked for a tourism company as part of their reconfirmation team. This involved me contacting the hotels which the company had partnerships with and checking that they had received our reservations.  This was a whole new experience for me because I had never worked for an international tourism company and did not know that much about tourism but I learnt so much at the company that will definitely help me in later life.
My Spanish level also progressed when working here as the majority of my team were Spanish so I would try to speak Spanish with them whenever possible. I also helped to train the new members of the team towards the end of my placement which I tried to do in Spanish where I could.
When I was living there I also had the opportunity to explore several places scattered across the island.  This included the village of Valldemossa hidden away in the mountains, Port de Sóller, an interesting seaside town and the city of Palma itself with its many historic buildings.
Through my time spent in Spain I have grown so much more confident in my abilities and have learnt so many new skills.  I am very grateful for this amazing opportunity and I can't wait for my next adventure.
Finally I would like to take this opportunity to thank the John Speak Language Trust for giving me the opportunity to live and work abroad and to improve on my Spanish.
It is an amazing program and would recommend any language students wanting to live abroad to apply.