上个周末我去滑雪了。是我的室友邀请我跟他的朋友们去的。我们去了张家口的崇礼,一个会主办2022冬天奥运会的滑雪场。我们周五晚上坐大巴去了崇礼。我们大概半夜到了,紧接着拿了我们组的滑雪衣服和设备,然后去酒店睡觉了。
周六早上七点我们吃了早饭,然后开始了我们滑雪的第一天。因为我上个周末以前只去滑过一次雪,而且那是十多年前,所以第一天我跟我女朋友先去了初级道练一练怎么滑雪。大概半天以后,我居然差不多都记得怎么滑雪,所以我去了跟我室友和他的朋友们滑。那个下午非常好玩儿,我们滑得很开心。晚上的时候我们大概二十的人都去了饭馆吃晚饭。我室友的朋友们都对我很热情,让我觉得很高兴认识他们,也给了我一个很好的机会说中文。
周日早上,我们又七点吃了早餐然后去滑雪了。那天我和一些人滑了各各高级道。滑完雪的时候我们差不都把崇礼的高级道都滑过了。滑完雪以后,我觉得非常累,尤其是因为我早上的时候摔了一个大跤,把我的头撞在地上了。不过当天我滑得特别开心,而且已经想在去崇礼滑雪。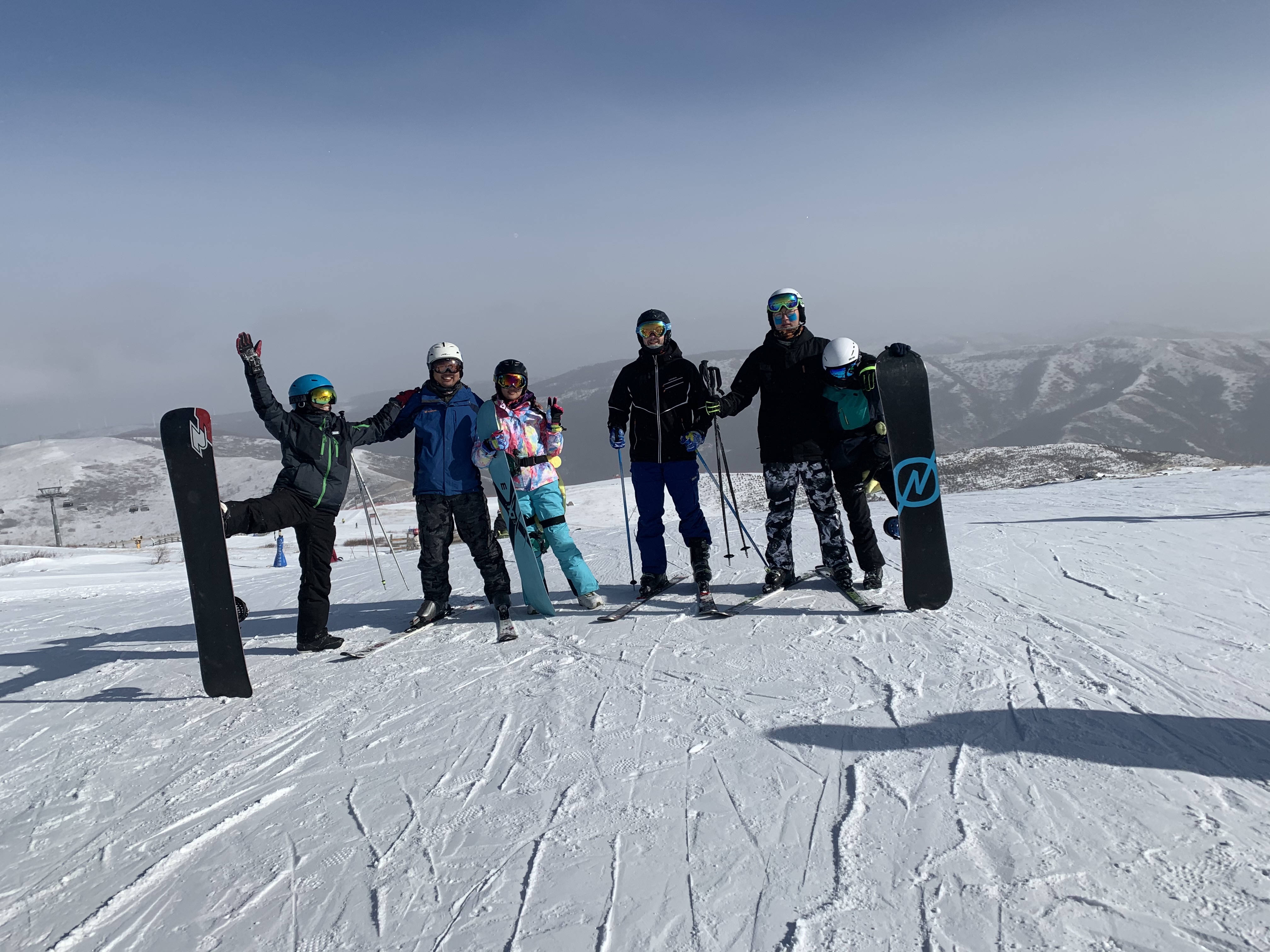 Last weekend I went skiing. My housemate had invited me to go with his friends. We went to a place called Chongli by a city called Zhangjiakou, which will host some of the 2022 Winter Olympics. On Friday evening we took the bus to Chongli. At around midnight we arrived and went straight to collect our rented ski clothes and equipment, before heading to the hotel to sleep.
On Saturday morning we ate breakfast at 7 in the morning and then started the first day of skiing. As I'd only been skiing once before and that was more than ten years ago, I first went to the beginner slope to practice my skiing. After around half a day, I was surprised to find that I was able to ski at the level I had reached before, so I went and joined my friends for the rest of the day. That afternoon was a great afternoon of skiing. In the evening, the whole group of around 20 people went out for dinner. Everyone was very friendly and made me feel very welcome. It was a great evening and an excellent chance to practice my spoken Chinese.
On Sunday morning we again had breakfast at 7 before heading to the slopes. We spent most of that day on the black slopes. By the end of the day we'd almost skied down all the blacks at Chongli. After the skiing ended I felt exhausted, especially because earlier on I crashed and hit my head hard on the ground. But it was a great day, I felt very satisfied with my skiing and I was already thinking of returning to Chongli when I have another opportunity.