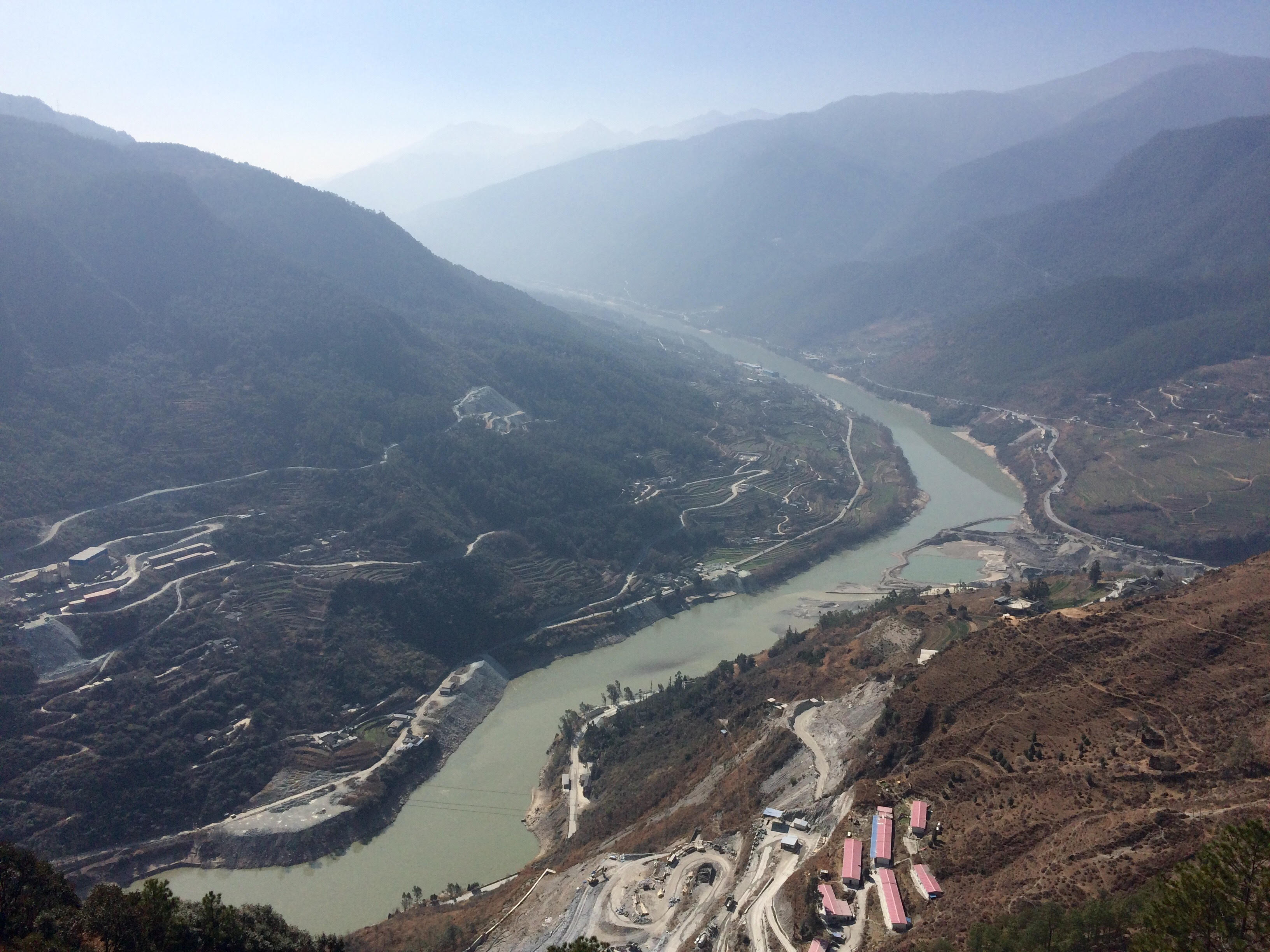 在中国南方旅游
为了趁着两个月的寒假,并且逃避北京寒冷的冬天,我决定了跟两个同学一起在中国的南方去路行。我们第一站是云南的省会,即昆明。我们一倒昆明的市中心转一转很快就看得出来云南与北京是截然不同的。比如说,云南的生活节奏比北京更慢。我们在云南之行的头两天都在昆明的公园享受着那里的轻松气氛。在北京,过冬时大家都要注意到怎么保暖,可是昆明以"春城"著称,这是因为在昆明任何季节都有很舒服的天气!在昆明呆了两天之后,我们坐了夜车去丽江,到了丽江立即转到去往虎跳峡的公车。我们安排了做两天一晚的步行,但是在虎跳峡步行的难度真的出乎了我们的意料!然而,那边的风景真了不起,天黑了之后欣赏了夜空繁星点点让我感到我们步行之路值得做。我们在云南的最后一站是大理,大理毫无疑问是我在中国去的地方当中最喜欢的地方。大理的魅力是难以言表的,可是我认为大理的特点是那边的自然美,并且我们在哪里认识的当地人都非常体贴。
我们在中国南方去看的第二个省是四川。我们在成都的时候去了看中国的国宝,那就是熊猫。虽然几乎所有的游客都对熊猫很着迷,可是我个人认为这只动物有点没意思因为他们很懒惰! 我们在四川的最后一站是重庆。我去重庆以前在我的想象中这座城市没有特色,但是其实重庆是个非常繁华的城市。我在重庆的时候我心中想着,很多在中国的第一流城市普通的西方人可能不会认识,就会以为这座城市没有什么特别的。但是,在中国各个城市有各个特点,这样就反应中国是个非常多元化的国家。
我在中国南方之行圆满结束,我坐火车回北京时感到很幸运有这个千载难逢的机会来体验中国不同的地方和实践我在大学得到的语言知识。
ENGLISH:
Travelling in Southern China
To make the most of the two months of winter holiday I had, as well to escape the bitter winter cold of Beijing, I decided to go travelling with two of my classmates to Southern China. Our first stop was the provincial capital of Yunnan, Kunming. As soon as we arrived at the centre of Kunming and went for a walk around we quickly realised that Yunnan and Beijing are completely different. For example, the pace of life in Yunnan is much slower than that of Beijing. We spent our first two days in Yunnan enjoying the relaxing atmosphere of the parks in Kunming. In Beijing, during winter time everyone must pass attention to how to keep warm, but Kunming is known as the 'City of Spring'. This is because the weather is always comfortable in Kunming, regardless of the season! After spending two days in Kunming, we took a night train to Lijiang. From there, we immediately transferred to a bus going towards Tiger Leaping Gorge. We had arranged to do a two-day, one-night trek, but the difficulty of the trek really exceeded our expectations! However, the scenery there was stunning. Once the sky got dark and we could enjoy the night sky full of stars, I felt that the trek we had taken was worth it. Our last stop in Yunnan was Dali. Without any doubt, amongst all places I have visited in China, Dali is my favourite. Dali's charm is hard to describe in words, but I think the distinctive features of Dali is its natural beauty. Moreover, all the locals we met there were extremely friendly.
The second province we visited in Southern China was Sichuan. When we were in Chengdu we went to see China's national treasure, the panda. Although almost all tourists were fascinated by the tourists, I personally thought they were a bit boring because they are super lazy! Our last stop in Sichuan was Chongqing. Before visiting Chongqing, in my imagination this was a city without any personality. But in fact, Chongqing is an extremely vibrant city. When I was in Chongqing I thought to myself, there are so many first-tier Chinese cities that the average Westerner wouldn't even recognise and would think that have nothing special about them. However, in China each city has its own distinctive feature, showing how China is an extremely diverse country.
My trip to Southern China finally came to an end and whilst on the train back to Beijing I felt extremely lucky to have this fantastic opportunity to experience different places in China and put into practise the knowledge I had acquired at university.