John Speak Février
Après quelques semaines très calmes il me semble que le chaos recommence ! Lorsque les gilets jaunes n'ont pas jamais arrêté, les étudiants militants ont été silencieux avant maintenant. Mais aujourd'hui ils ont commencé à faire 'le blocus' étudiant encore une fois. Une scène de chaos et confusion, mais c'est toujours impressionnant de voir une action directe fait sans gestion d'un groupe fondé. Les différences entre la France et l'Angleterre sont indéniable ! Il reste à voir si l'action va être prolongé, avec le trouble de gilets jaunes c'est certain qu'on va voir des changements en France, sans même penser aux conséquences de Brexit. On reste positif toujours !
Mais on oublie tous les problèmes facilement quand on profite de Paris en soleil, le pleut d'hiver a cédé finalement à un soleil brillant. J'en ai profité aujourd'hui avec l'aide du Vélib – l'équivalent française de Boris Bikes. Pour juste quelques euros le Vélib vous permettre de voyager comme un Parisien, et je ne peux pas le vanter assez ! Sur un vélo on voit une cité d'un autre point de vue, vitement on découvrir les endroits cachés, petites rues pavées et les petits coins où aucune touriste se trouve. Bien sûr ces endroits restent cachés si on prend le metro, mais même en marchant on a l'habitude de prendre des chemins familiers et efficaces. Pour moi l'art du 'flâneur' est aussi possible au vélo, si vous vous trouvez à Paris en soleil le Vélib est essentiel.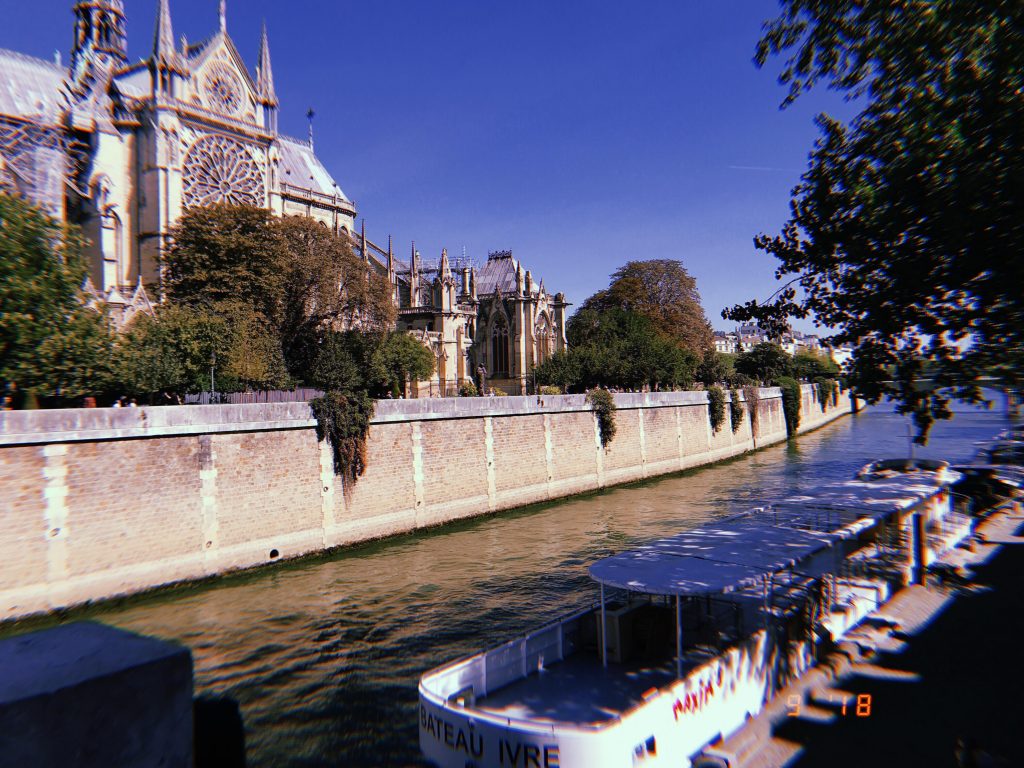 After several very calm weeks it seems to me that the chaos has started once more! Whilst the gilets jaunes never actually stopped, the militant students had been silent till now. But today they began once more the student 'blocus' blockade. A scene of chaos and confusion, but always impressive to see direct action done without any organization from well-founded groups. The differences between France and England are undeniable. It remains to be seen if the action will be sustained, but with the gilet jaunes as well it is certain that we will see changes in France, without even considering the consequences of Brexit. I try to stay positive!
But it's always easy to forget problems when you are enjoying sunny Paris, the winter rain has finally been replaced by brilliant sunshine. I made the most of it today with the help of the Vélib – the French equivalent of Boris Bikes. For just a few euros the Vélib lets you travel like a Parisien, I can't big it up enough! On a bike you see the city from a different point of view, quickly you discover hidden areas, tiny cobbled streets and tucked away corners where you won't find a single tourist. Of course, these places stay hidden if you take the metro, but even when walking we tend to take the well-known and quickest routes. For me, the art of the 'flâneur' is also possible by bike, if you find yourself in Paris in the sun the Vélib is essential.