ようやくアカペラサークルに入った!
今学期の始めのところ、大学のLINES というアカペラサークルの説明会に行ってみた。説明会の会場に入ったとたん、隣りに座っている人とぽつりと話しかけてきて、結局私以外は外国人がいないのを気づいた。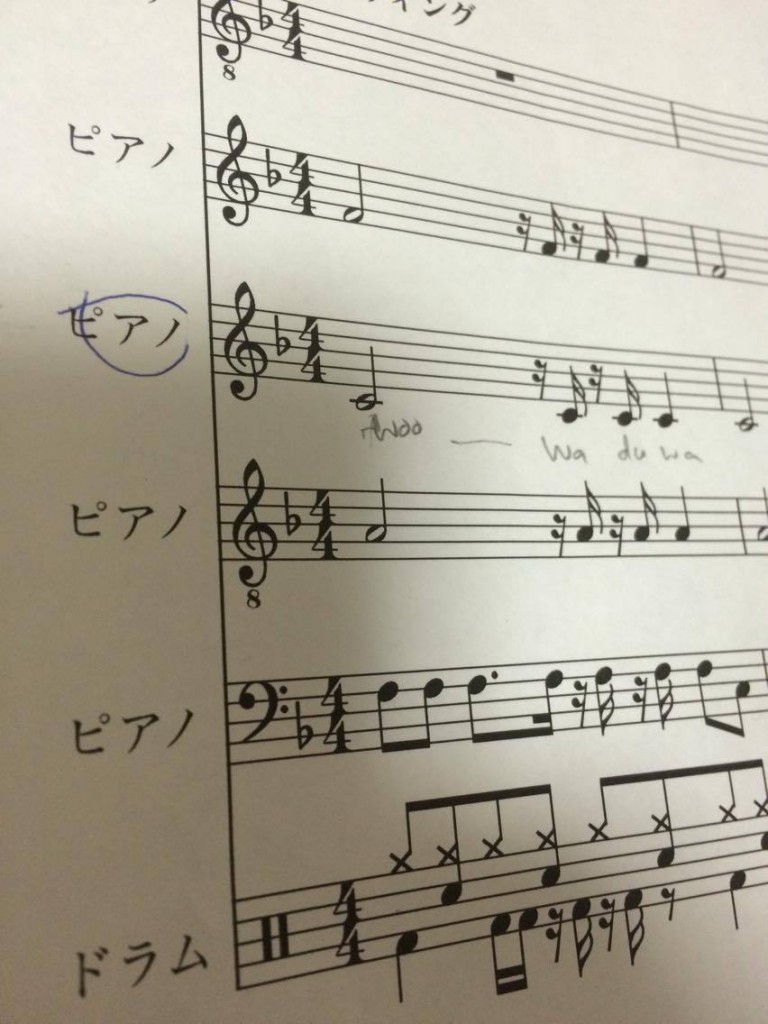 自分の経験のとおりと、日本人の友だちの話によると、日本の大学の部活はイギリスの部活より重要なことで、日本のサークルに入った大学生はちゃんと自分で練習をするだけではなく、よく練習をするためにグループに会う。LINESは東京外大の一番人気なサークルで、今学期の参加者数は100人を突破する。なので、この大勢の参加している人は5、6人ずつのグループにわかれた。私のグループは一週間に二回会い、SNSで連絡を取り合っている。LINESが演奏する曲は大抵日本語、英語で歌うが、他の外国語で歌う場合こともある。今私のグループは「歩いて帰ろう」という名曲を演奏する予定です。練習の初めから二週間しか過ごしていないのに、グループの曲の練習はうまく行っているようである。
私のグループで、私と二人の学生はコーラスのハーモニーの役割が与えられ、ベースの役割を持っている男の学生は一人、パーカスの焼き割人が一人と、リードの女の学生が一人である。リードの女の学生はいつもグループ練習を統率し、グループのそれぞれの役割をグループのみんなは分かるように、はっきりと一人ずつ説明する。
まだ頑張って練習をしている!!ご応援してくだいさい!
ENGLISH:
I finally joined the A cappella society!
Around the beginning of this semester, I joined the A Capella society of my university called "LINES". When I attended the induction meeting I started some light conversation with the person sat next to me, eventually realising that I was the only foreigner in the society.
From my own experience at TUFS and from what I hear from my Japanese friends, it seems that Japanese universities tend to take joining a society or club more seriously than British university do, and everyone who joins must ensure that they are practicing and meeting up regularly.
LINES is the most popular society at TUFS. There were more than 100 students who joined at the start of this semester, and so everybody was split into groups consisting of approximately 5-6 people. Sometimes, LINES performs songs in Japanese, sometimes in English and occasionally another language. My group meets twice a week to practise and we always keep in touch by using an SNS group chat. Even though only approximately 2 weeks have passed since my group started practising, the song is already sounding pretty good. We are singing a Japanese song called "Aruite kaerou".
In my group, I sing the chorus harmonies along with two other female students. One male student sings the bass harmonies, another male student beatboxes and one female student sings the lead role. The lead singer is always helping everyone else in the group to understand their assigned parts and she also leads the rehearsals too.
We are still practising really hard for some upcoming events!! Please wish us luck!