Diesem Monat hat ein bisschen ruhiger als normal gewesen, weil ich meine BWL Prüfungen gehabt habe. Deshalb musste ich immer vorbereiten, jedoch, weil ich keine mehr Vorlesungen zu besuchen hatte, hat meine Vorbereitung pur viele Übungen und Wiederholung gewesen.  Meine Prüfungen haben alles entweder 1 oder 1,5 Stunde dauert, die ziemlich kurz ist, besonders für deutsche Klausuren. Jedoch, habe ich meine Prüfungen ziemlich schwierig gefunden, also muss ich warten, meine Noten zu bekommen, bevor ich eine Idee, ob ich gut oder schlecht gemacht habe.
Sind meistens meine Freunde schon zu Hause gefahren, da sie keine Prüfungen machen müssen, weil sie keine Geschäftsmodule haben. Deshalb, im Moment ist Jena wirklich ruhig und ich finde es komisch, die Straβen zu wandern mit fast niemand mitzusprechen. Wir sind alles zusammen für ein letztes Getränk und Mal nach "Cheers" gegangen. Cheers ist eine lokale amerikanische Bar, die am bestem Burgers und Nachos verkaufen. Wir haben alles unsere Lieblingsgeschichte von unsere Erasmus Semester erzählt und wir haben alles geplant, uns in der Zukunft zu treffen.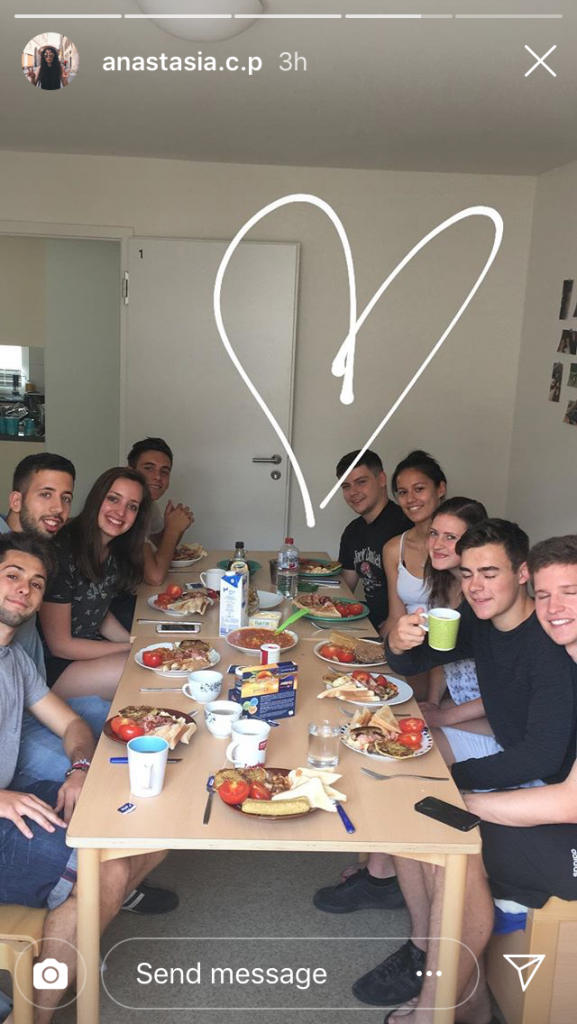 Ich habe auch ein paar Interviews für eine Pflichtsjahrpraktikum gemacht und endgültig habe ich bei Bosch in Stuttgart akzeptiert gewesen. Ich fange am 15. September an, also jetzt suche ich für eine Wohnung. Leider muss ich Jena verlassen, um ganzen Deutschland zu sehen. Nächste Woche werde ich mit meinem Bruder in Stuttgart treffen, um ein paar Wohnungen zu besuchen und auch ein oder zwei Getränke zu trinken. Mein Bruder ist Tennistrainer bei dem Groβbrittanien Team und er wird in Ulm für ein Turnier sein also ist es sehr einfach nach Stuttgart zu fahren, aber muss ich leider ca. 6 Stunde mit dem Bus fahren. Danach habe ich keine Ahnung, was ich machen will aber habe ich Freunde, die überall leben also ich werde vielleicht ein paar neuen Städte besuchen, bevor ich fange meine Arbeit an.
Ich habe eine wirklich ausgezeichnete Zeit in Jena gehabt und ich werde vielleicht wiederkommen, wenn ich Zeit habe, oder sogar meine Masterarbeit zu machen. Bis dahin, werde ich einfach Deutschland genieβen.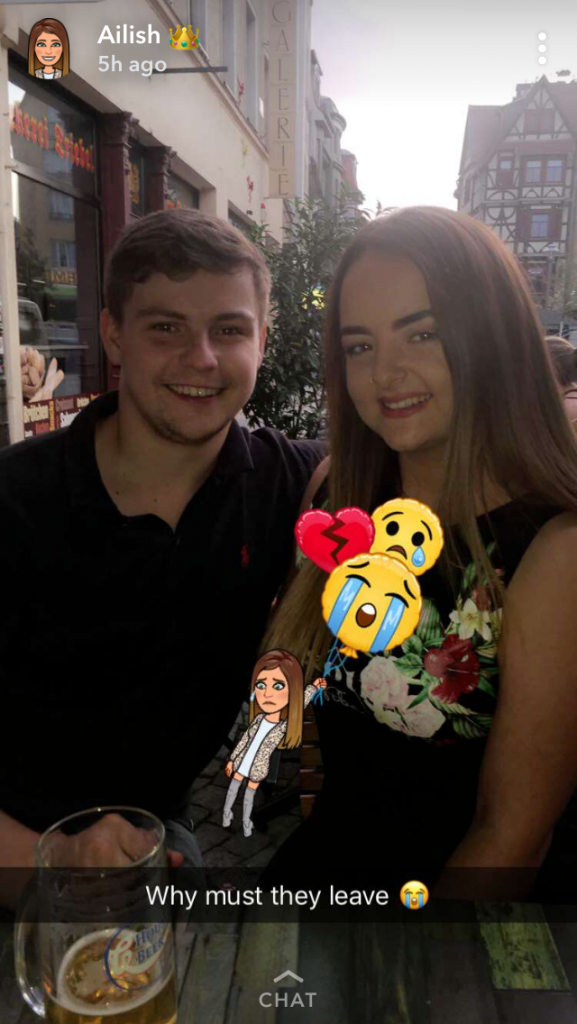 ENGLISH:
This month has been a little quieter than usual, as I have had my Business Studies exams. Therefore, I had to prepare constantly, however because I didn't have any more lectures to attend my preparation has been purely lots of exercises and revision. My exams have all been either 1 or 1.5 hours long, which is rather short especially for German exams. However, I did find my exams quite difficult, so I have to wait to receive my results before I can have an idea of whether I have done well or not.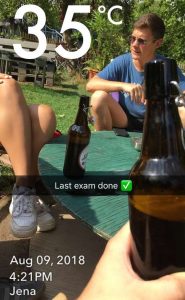 Most of my friends have already gone home as they don't have to do exams due to them not having any business modules. Therefore, Jena is really quiet at the moment and I find strange to walk the streets with hardly anyone to talk to. We all went for one last drink and meal together in "Cheers". Cheers is the local American bar that sells the best burgers and nachos. We all told our favourite stories from our Erasmus semester and we all planned to meet up in the future.
I have also done a few Interviews for my year-long Internship that is part of my course and finally got accepted by Bosch in Stuttgart. I will start on the 15th September, so I am currently searching for a flat. Unfortunately, I must leave Jena, in order to see the rest of Germany. Next week I will meet my brother in Stuttgart to have a look at flats and also have a drink or two. My brother is a tennis coach for Team GB and is in Ulm for a tournament, so it is really simple to get to Stuttgart but unfortunately, I have to get a 6-hour bus. Afterwards I have no idea what I want to do but I have friends who live all over Germany, so I will possibly see a few more new cities before I start working.
I really have had an excellent time in Jena and will maybe return if I have time or even do my master's here. Until then I will simply enjoy Germany.