Vor ca. 2 Wochen, bin ich Jena verlassen, aber als ich noch da gelebt, habe ich ein Wochenende in Köln mit meiner Freundin verbracht, weil wir da nie gewesen haben. Wir haben den berühmten Dom und ein paar die anderen Sehenswürdigkeiten gesehen z.B. Wir haben auch der Zoo besucht, der viel Spaβ war. Ich habe sogar eine kleine Antiquitätengeschäft in der Nähe von dem Hotel besucht und ein schönes Kristallglas gekauft um nach Hause zu nehmen. Es ist immer eine gute Idee, die Nebenstraβen zu erkunden, weil man eine andere Seite der Stadt sehen kann und am besten neuen Orten entdecken.
Jetzt bin ich in meiner neuen Wohnung in Stuttgart eingezogen und am Montag fange ich mein Praktikum bei Bosch an. Es war viel schwieriger als ich gedacht habe, eine Wohnung in Stuttgart zu finden, weil es so viel Leute in der gleichen Position gibt und Wohnungen sind so beschränkt. Eventuelle habe ich eine 10- Zimmer Wohnung gefunden, nach ca. eine Woche in einem Airbnb, das Ihrer bester Freund in eine neue Stadt kann sein. Mein Zimmer ist wirklich schön, der glücklich ist, weil ich hier das ganze Jahr bleiben muss! Ich habe nur fünf meine Mitbewohner getroffen, aber sind sie so weit super nett und sozial. Einer von Ihnen macht auch ein Praktikum bei Bosch und er lebt hier seit 3 Monaten also er hat mir viel über die Firma und Stuttgart erzählt.
Ich habe keine Zweifel, dass die nächste 12 Monaten Eine Herausforderung wird sein aber wird es gleichzeitig viele Gelegenheiten anbieten. Der John Speak Trust hat überlebenswichtig für meine Reise gewesen und es war mir eine Freude, meinen monatlichen Berichten für der Website zu schreiben.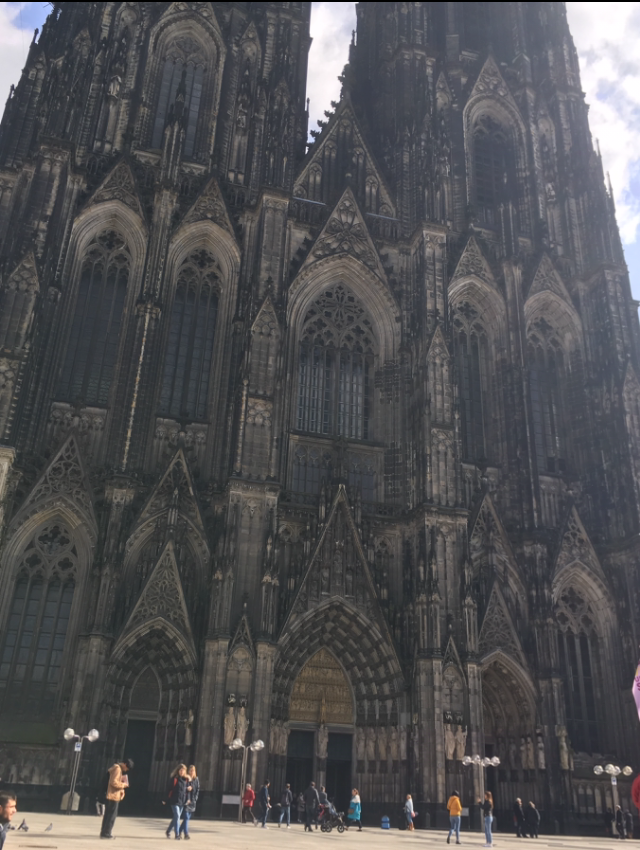 I left Jena two weeks ago, but while I was still living there I spent a weekend in Cologne with my girlfriend, as we had never been there. We saw the famous Cathedral along with a few of the other sights, eg. we also visited the zoo, which was great fun. I even visited a little antique shop nearby to the hotel and bought a lovely crystal glass to take home. It is always a good idea to explore the side streets, as you can see the city in a different way and discover the best new places.
I have now moved into my new flat in Stuttgart and I start my Placement with Bosch on Monday. It was a lot harder than I thought to find a flat in Stuttgart, because so many people are in the same position as me and housing is limited. I eventually found a 10-room flat after around a week in an Airbnb, which can be your best friend in a new city. My room is really nice, which is lucky as I have to stay here for the full year! I have only met two of my flatmates but so far they are very nice and social. One is also doing a placement with Bosch and has been living here for 3 months so has told me much about the company and Stuttgart.
I have no doubt that the next 12 months will be a challenge, but it will simultaneously offer many opportunities.
The John Speak Trust has been vital to my travels and it was a pleasure to write my monthly reports for the website.