Acabo de volver a Ceuta. El viaje dura mucho tiempo – casi 15 horas, pero me gustó mucho volver a mi pueblo a ver mi familia y a mi perro. Aunque he estudiado dos años en la universidad en Inglaterra, viviendo en un piso con amigos, nunca me sentí completamente si fuera mi hogar, pero aquí es diferente. Al llegar en barco a Ceuta, tuve el sentido de que Ceuta fueran tanto mi hogar como Inglaterra. De hecho, ahora mismo estoy contemplando quedarme aquí otro año. Me queda un año de la universidad en Inglaterra, y no sé si quiero volver a terminar mi carrera universitaria, o quedarme aquí otro año.
El estilo de vida de los españoles me ha cautivado. En la cafetería al lado de mi casa, hay una placa que dice "la prisa mata" y creo que esta mentalidad resume la vida española: nunca tienen prisa, la vida es muy relajada, al contrario de Inglaterra, y especialmente a la hora de comer – los españoles dedican una hora o más del día para almorzar bien. En comparación en Inglaterra, tengo que coger un "meal deal" de Tesco y comerlo en 15 minutos, pero aquí tenemos 2 horas para preparar comida sana y rica.
Sin embargo, todavía no he logrado encontrar una taza de té inglés perfecto – ayer me dieron té verde con leche, lo que creen que es un "té inglés". Sé que estoy una verdad estereotipo de la gente británica, pero es verdad – somos muy quisquillosos a la hora de tomar una taza de té.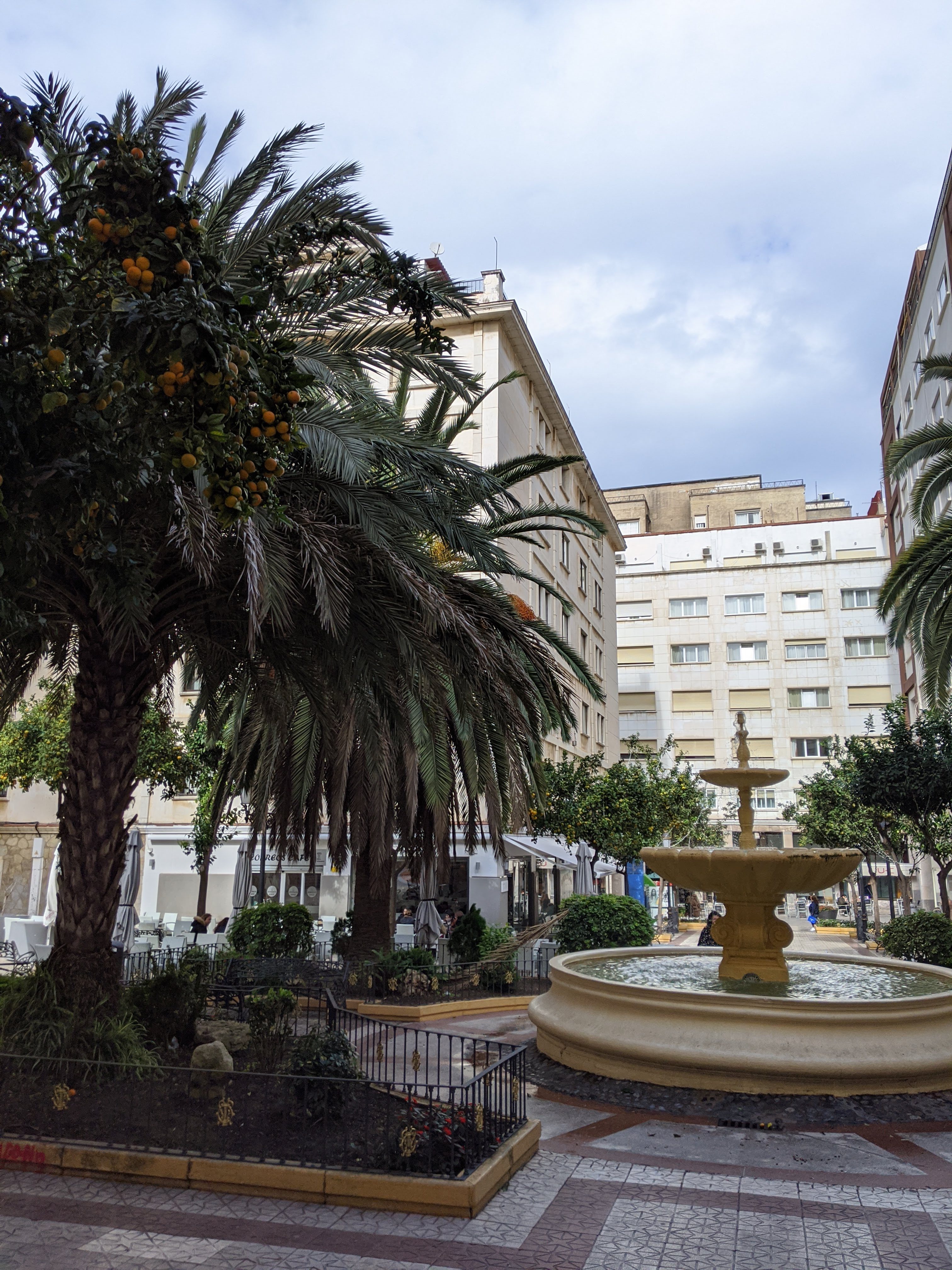 I have just arrived back in Ceuta. The journey took a very long time – almost 15 hours, but I enjoyed going back to my town to see my family and my dog. Although I've been at university in England for 2 years, living in a flat with my friends, I have never felt totally at home, but here it is different. When I arrived and stepped off the boat at Ceuta, I had the feeling of coming home, as if Ceuta was just as much my home as England. In fact, at the moment I am considering staying here another year. I have one year of university left to do in England, and I don't know if I want to return and finfish my degree or stay here for another year.
The Spanish lifestyle has captivated me. In the little café next to my house, there is a sign that says "la prisa mata" – "being in a hurry kills" (roughly translated) and I think that mentality sums up the Spanish life: they are never in a rush, life is very relaxed, and in contrast to England, when it comes to eating, they take an hour or more out of their day to have a good hearty lunch. In comparison, in England, I grab a meal deal from Tesco and have to eat it in 15 minutes, here we have 2 hours break to cook healthy and tasty food.
However, I still haven't managed to find a perfect cuppa yet – yesterday they gave me green tea with milk, which they call English tea. I know that I'm a total stereotype of a British person but it's true, we're very fussy when it comes to having a good cup of tea.