Acabo de llegar en Ceuta, un enclave bonito en la cima de Marruecos. A pesar del viaje muy largo para llegar aquí, (involucrando un avión, un coche, y un barco), mi primera vista de Ceuta, desde el barco, mirando los brazos del puerto de Ceuta abiertos como para un abrazo, con toda la promesa del año que viene, vale la pena completamente. Por ellos – como a yo – quienes nunca habían oído hablar de Ceuta, es una ciudad pequeña en el norte de marruecos. Rodeado con una frontera por un lado y el mar por el otro, de solo 5 kilómetros del este al oeste, quizás unos piensan que es demasiado pequeño. Sin embargo, vivo en un pueblecito muy lejos de la ciudad en Inglaterra, así que, para mí, vivir en una gran ciudad estaría abrumadora. Ceuta, con sus playas, su comunidad española/árabe, y su taller pequeño, es paraíso.
Tengo muchas ganas de empezar mi año al extranjero, pero primero, tengo que hacer unas tareas administrativas, como configurar una cuenta bancaria, obtener un "empadronamiento" (que me permitirá usar un descuento en todos mis viajes, y más), y algunos otros documentos que necesito. ¡Tengo los dedos cruzados que vaya sin problemas! Ya encuentro un poco difícil el idioma, ayer necesité unas tiritas para mi pie, pero no sabía la palabra "tiritas", así que ¡pedí unas "pegatinas de salud" de la mujer en la farmacia! Afortunadamente, la gente de aquí son muy amables y listos para ayudar, y después de ensenarme la palabra "tiritas", nos reímos mucho.
Os mantendré informados el mes que viene, ¡hasta luego!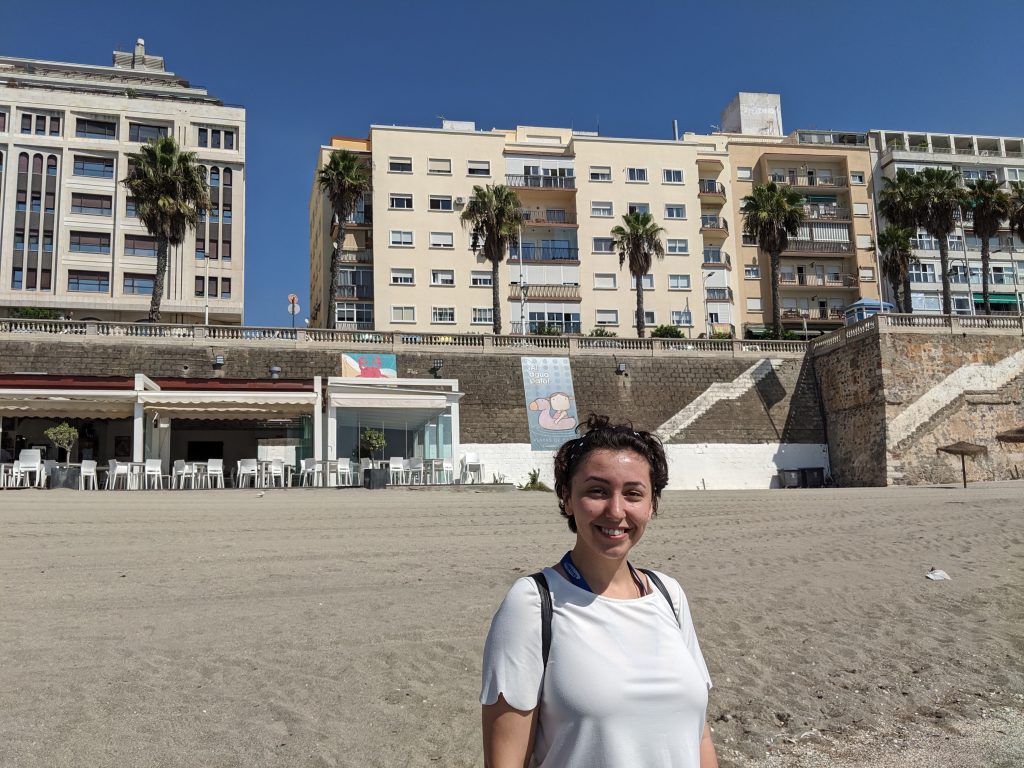 ENGLISH:
First: Before I Go (Draft)
I have just arrived in Ceuta, the gorgeous little Spanish enclave just at the top of Morocco. Despite the long travel time to get here, (it took me a plane, then a car, then a ferry, then a taxi just to arrive!) my first view of Ceuta, as I was coming in on the boat, stretched out in front of me with all the promise of this exciting year ahead, was completely worth it. For those – like me – who had never heard of Ceuta before, it is a tiny Spanish city in northern Morocco. Bordered by a wall on one side, and the ocean on the other, at only 5km across, it might sound a little too small for most people. However, I am from a little village in the middle of nowhere in the English countryside, so the idea of a big city would be a little overwhelming for me. Ceuta, with its beaches, its mixed Arabic-Spanish community, and its small size, is perfect.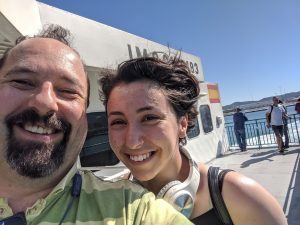 I cannot wait to start my year abroad, but first, I have to do all the boring admin stuff. Getting my Spanish bank account set up, getting an "empadronamiento" (which allows you to get discounted travel among other things), and various other documents that I need. Fingers crossed it will all go smoothly! I am already finding the language challenging, yesterday I needed some plasters for my foot, but not knowing the word for plasters, I explained to the woman in the pharmacy that I needed some "stickers for health"! Fortunately, the people here are extremely helpful and friendly, and after teaching me the word for plasters we had a laugh about it.
I will keep you updated in my next post. Until then!