Les vacances noëls ont terminés et je suis rentrée en France le 5 janvier, après avoir passé un trop bon noël avec ma famille et mes amis. J'ai fait beaucoup des choses différentes pendant les vacances; j'ai fait du shopping avec ma sœur, je suis sortie avec toute ma famille pour un repas et j'ai visité une ville s'appelle Warwick avec mon fiancé pour le week-end. Pour la nouvelle année je suis sortie avec mon fiancé et quelques amis; nous sommes allés à Bawtry, une petite ville près de chez moi, mais il y a beaucoup des pubs et des bars chics.  J'ai profité bien du temps que j'ai passé chez moi, je suis reconnaissante que j'ai pu avoir deux semaines en congés.
Bien sûr j'étais un peu triste de quitter l'Angleterre mais je suis impatiente de finir mon stage ici et d'organiser mon stage en Espagne qui va commencer en Mars. Actuellement je sollicite pour nombreuses emplois à Barcelone, à Madrid, à Palma et à Valence et j'attends pour des réponses. J'espère que j'obtienne un emploi à Barcelone; je l'ai visité l'année dernière quand j'ai passé six mois à Alicante et j'ai trouvé qu'elle était un endroit incroyable. Donc, en ce moment, je suis très occupé car j'envoie mon CV et mes candidatures aux entreprises ainsi que faire beaucoup de recherches afin de trouver un stage.  Je suis assez anxieuse de trouver un bon emploi pour mes 6 mois en Espagne; je terminerai mon stage en France le 25 février et j'ai besoin de commencer en Espagne la première semaine de mars, donc je suis un peu stressée, je n'ai pas beaucoup de temps pour décrocher un emploi et dès que je reçois une offre, j'ai besoin de trouver un logement.
Depuis je suis revenu en France il y avait plusieurs événements que ont lieu à Paris. Bien sur tout le monde est conscient des attaques récentes à Charlie Hebdo et des prises otages dans le nord de Paris, ou un total de 12 gens ont été tues. Pendant les deux semaines dernières les attaques ont provoqués milliers des gens pour protester et démontrer leur appui pour les personnes tuées et de renforcer leurs croyances de la liberté d'expression. Dans le monde entier, il y avait des émeutes, des combats et des protestations concernant les récents événements et ils ont suscité la controverse parmi les nombreuses religions. D'ailleurs, une prise otage à lieu dans le centre de Montpellier aussi, il était pensé que la situation était liée aux événements à Paris, mais la police a confirmé qu'il n'y avait pas un lien.
English translation
The Christmas holidays have finished and I came back to France on January the 5th after spending such a good Christmas with my family and my friends. I did so many different things during the holidays; I went shopping with my sister, I went out with my family for a meal and I visited a city called Warwick with my fiancé for the weekend. For the New Year I went out with my fiancé and some friends; we went to Bawtry, a small town near where I live, but there are many pubs and posh bars. I really enjoyed the time that I spent at home, I'm grateful that I had two weeks off.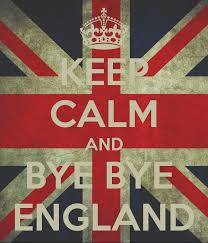 Of course I was a little sad to leave England but I am eager to finish my internship here and organise my internship in Spain, which will start in March. Currently I'm applying for lots of jobs in Barcelona, Madrid, Valencia and Palma and I am waiting for responses from them. I hope I get a job in Barcelona; I visited the city last year when I spent six months in Alicante and I thought it was an amazing place. So, at the moment I'm very busy with things like sending my CV and applications to companies and doing a lot of research to find an internship. I am quite anxious about finding a good job for my 6 months in Spain; I will finish my internship in France on February the 25th and I need to start in Spain the first week of March, so I'm a bit stressed, I don't have a lot of time to get a job, and, as soon as I receive an offer I have to find a place to live.
Since I came back to France there have been several events that have taken place in Paris. Of course everyone is aware of the recent attacks on Charlie Hebdo and the hostages in northern Paris, where a total of 12 people were killed. During the last two weeks the attacks have caused thousands of people to protest and show their support for those killed and to reinforce their beliefs of the freedom of expression. Worldwide, there have been riots, fights and protests about the recent events and they have sparked controversy amongst many religions. Moreover, a hostage situation occurred in the center of Montpellier, it was thought that the situation was linked to the events in Paris, but police confirmed that there was no connection.